Company profile: A real Aussie Digga
---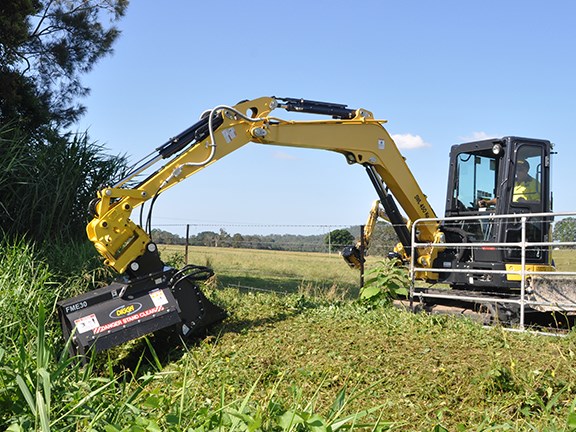 A Digga flail mower attached to a light excavator.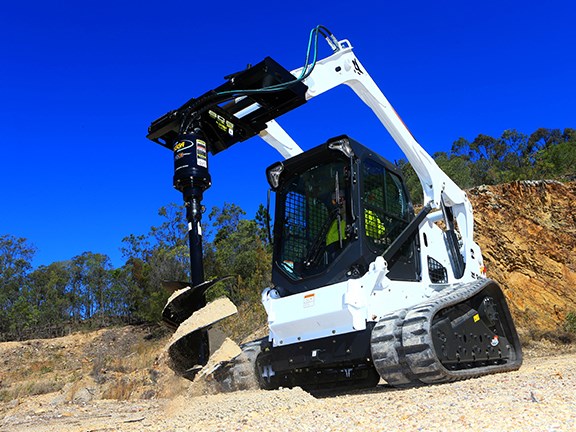 Digga's PD3 auger drive delivers 3544 Nm of torque.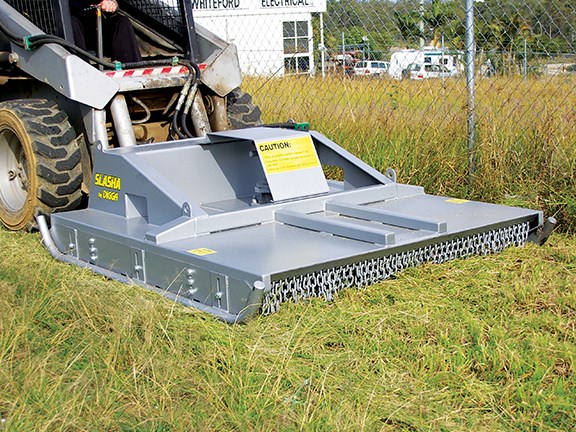 The Digga Slasha is a slashing attachment for skid steer loaders.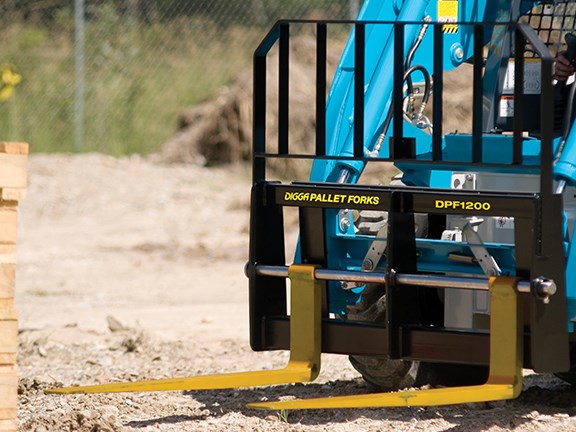 Digga pallet forks feature a floating tyne design.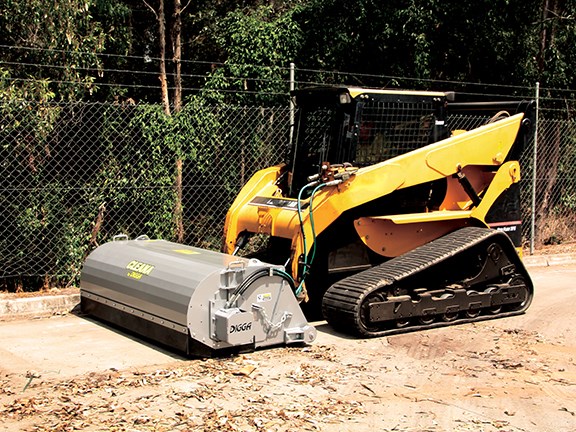 The Digga Angle Broom is able to sweep up debris in environments such as factories, car parks and construction and agricultural sites.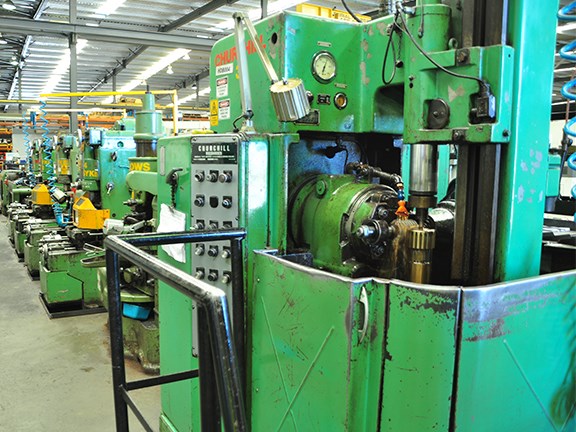 Digga produces up to 95 percent of its componentry in-house.

The term 'digger' brings to mind everything that is good about Australia and Australians, and attachment manufacturer Digga bears the name with pride, writes RON HORNER.
Digga doesn't just manufacture hydraulic trencher attachments like the Bigfoot I reviewed recently, as I found out upon taking up the offer of a workshop and factory visit. In fact, the vast array of attachments available is truly a credit to the company's directors.
Based out of a high-tech factory and workshop in Yatala, Queensland, Digga provides a fantastic assortment of quality built and designed Australian products, including augers, brooms, trenchers, borers, slashers, pallet forks, wear parts, spreaders, buckets, rippers, mixer bowls, profilers, ramdrills and aluminium ramps suited to a broad range of mini loaders and excavators.
We are talking here about being able to operate a one-machine operation with all the attachments available from Digga. For instance, it could be a skid steer or excavator you have bought in to finish off those tight spot jobs in landscaping, rock wall construction or electrical or water service installation.
In this day and age where cost and time is paramount you eliminate extra float costs and lack of machine availability if you can get one machine to do the lot.
Digga has now not only filled the void but is an industry leader in innovation, is proud to be a leader in supplying such an array of attachments for the Australian and overseas markets and is open to providing one-off designs and the manufacture of bespoke items should a customer find themselves needing them.
But there is more to this successful Aussie company; Digga is living proof that not all company takeover decisions made are ruthless, hard and harsh.
Helping a mate
During the global financial crisis in 2008-10 many companies both in Australia and worldwide fell on some very difficult times. Good management, good timing and good luck all play a crucial role in business and sometimes you can get caught up on the wrong side for whatever reason.
Kanga Loaders, another Australian icon in the industry and a close associate of Digga, fell on hard times during this period and Digga, not wanting to see its mates fall into overseas hands or, at worst, go under, jumped in and rescued them and the rest is history.
Both companies had a very close working relationship, with Digga supplying Kanga with auger drives, augers, trenchers and wear parts to compliment the sales of its loader range.
The company was, in fact, Digga's largest customer so the Digga directors held an executive meeting and decided to acquire the Kanga assets and brand, ensuring that this very close, personal and professional relationship continues to this very day. In fact, there are personnel still working within both companies who have been engaged since inception over 30 years ago.
One Aussie stepped in and helped his mate … a true Aussie spirit that is, regretfully, becoming quite rare in this day and age.
 Although I was conscripted during the national service call up in the early '70s, the new Labor government of the day ensured I never earned the label of 'digger' when Whitlam intervened in the war in Vietnam and, thankfully, bought all the troops back home.
'Digger' is a proud Australian term used broadly to depict the principles of mateship, a fierce and respected fighter from the Australian armed forces, something quintessentially Australian and a term all Australians endear, respect and look up to.
With the Anzac Centenary celebrations still firmly in our minds I can see how this little Aussie Digga reminds me of that terminology. Proudly Australian, a fierce competitor on a world-wide stage, a market leader and more … it has proven to be loyal and so very supportive of their mates when they are in strife.
Digga, we salute you.  


Click here to find Digga machinery attachments for sale.
Click here to look up Digga machinery attachment specifications.
Subscribe to our newsletter
Sign up to receive the Trade Earthmovers e-newsletter, digital magazine and other offers we choose to share with you straight to your inbox
You can also follow our updates by liking us on Facebook. 

Loaders For Hire | Dozers For Hire | Excavators For Hire | Forklifts For Hire | Machinery Attachments For Hire