Top tax tips for tradies
---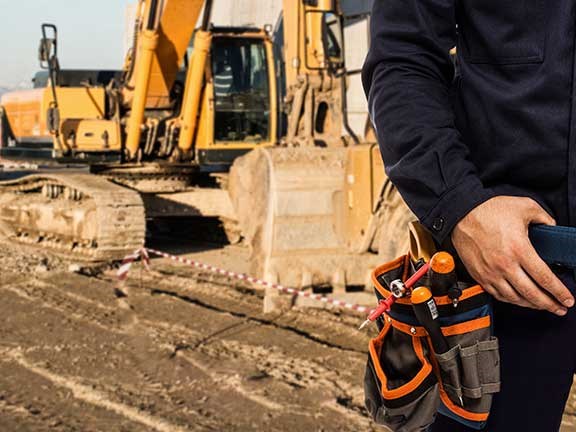 Tools can be claimed as an immediate tax deduction.

You can trade your tax deductions for a better return with these top tips for tradies from the team at Ezytaxback.com


As a professional tradesperson or contractor there are many costs involved in order to do your job. From purchasing tools, clothing and travel expenses, there are some common tax deductions you should know.
Travel expenses
In most circumstances travelling between home and the work place in a personal vehicle is considered a private cost. However, for a tradesperson the rules are slightly different.
If you carry bulky tools and equipment to and from work because they cannot be left at the worksite due to a lack of secure storage, you can claim the cost of travel.
In order to claim these travel costs, it must be a requirement to take the equipment home rather than it being a personal choice or out of convenience.
Parking fees at work sites are claimable expense, as well as travel costs between all other work sites.
Travelling from work to a social function is not a cost that you can claim. Likewise, you cannot claim parking fines and other infringements incurred during work-related travel.
If you are required to travel to a worksite and it involves an overnight stay for one or more nights, you can claim associated costs provided they are not paid or reimbursed by your employer.
Travel expenses associated with this include: meals and incidental expenses, accommodation and travel costs between home and the worksite — such as petrol, cab rides, airfares and/or public transport tickets.
Claim your clothing
Tradespeople can claim their protective clothing because it reduces the risk of injury during work.
Protective clothing costs include fire-resistant clothing, overalls, sunscreen, hats, safety vests, steel-capped boots, gloves, overalls, aprons and heavy duty clothing.
Easy identifiable occupation-specific clothing, such as a chef's checked pants, can also be claimed.
As well as protective clothing all compulsory uniforms or clothing with a business logo are tax deductible. You can also claim the costs of washing, drying and ironing these clothes, including the cost of dry cleaning or using a laundromat.
Other ordinary clothes, like jeans, shirts, socks and shoes, are not considered protective clothing so you will be unable to claim the purchase or cleaning cost.
Meal expenses
The cost of food, snacks and drinks consumed during work hours is considered a private expense.
However, you can claim the cost of food and drink during overtime hours, provided your employer pays you a reasonable overtime meal allowance, and it is reflected in your tax return correctly.
Tools and protective gear
Tools, protective equipment and other assets such laptops or a desk purchased and not reimbursed by your employer can be claimed as an immediate deduction.
Personal protective equipment includes items like hard hats, safety harnesses, ear plugs, goggles and breathing masks.
Tools and equipment purchased with a value of $300 or more aren't claimed as an immediate deduction; instead you can claim a deduction for the decline in value of a work-related item over a number of years, known as the effective life of depreciating assets.
It is important to note, equipment used for private purposes must be apportioned correctly to reflect the percentage of time the tools or equipment are used for work.
If you are an apprentice and received government-funded tools through your employer, you cannot claim costs or the depreciation for those tools. Or if you use items for both personal and work-related activities it's a good idea to keep a record, such as a diary, so that, if required, you can show how you calculated the amount of time for each use.
Fees and insurance
If you are a member of a union or professional association, these fees and subscriptions are tax deductible. Similarly, you can claim public liability insurance and, if you also have income protection insurance, you can claim the cost of premiums against the loss of any income in the event you are unable to work.

Having a registered tax agent or accountant will also ensure you get the best return. If you're short on time to go to an accountant, online service Ezytaxback.com offers low fixed-priced returns. They have a team of qualified accountants that will review your return and let you know the tax deductions to include before it reaches the ATO.
Subscribe to our newsletter
Sign up to receive the Trade Earthmovers e-newsletter, digital magazine and other offers we choose to share with you straight to your inbox
You can also follow our updates by liking us on Facebook. 

Loaders For Hire | Dozers For Hire | Excavators For Hire | Forklifts For Hire | Machinery Attachments For Hire