Deals resto: Bunt's punt
---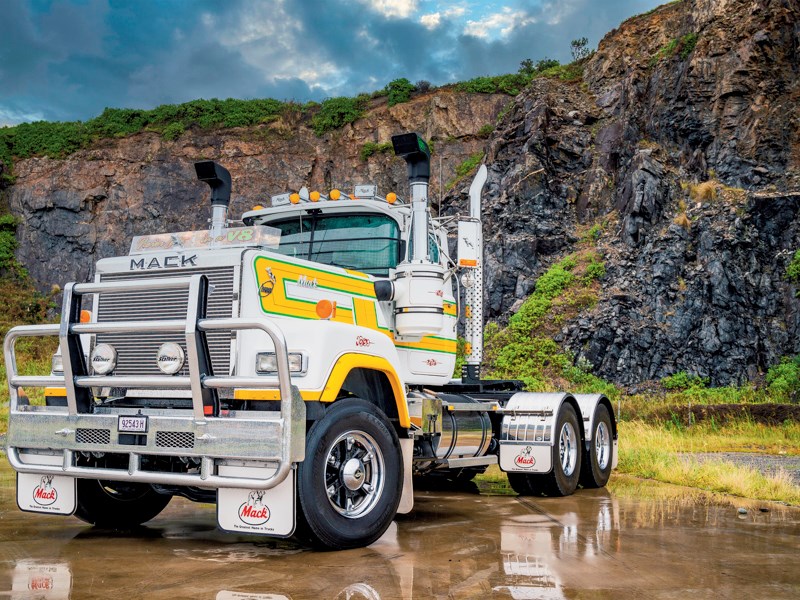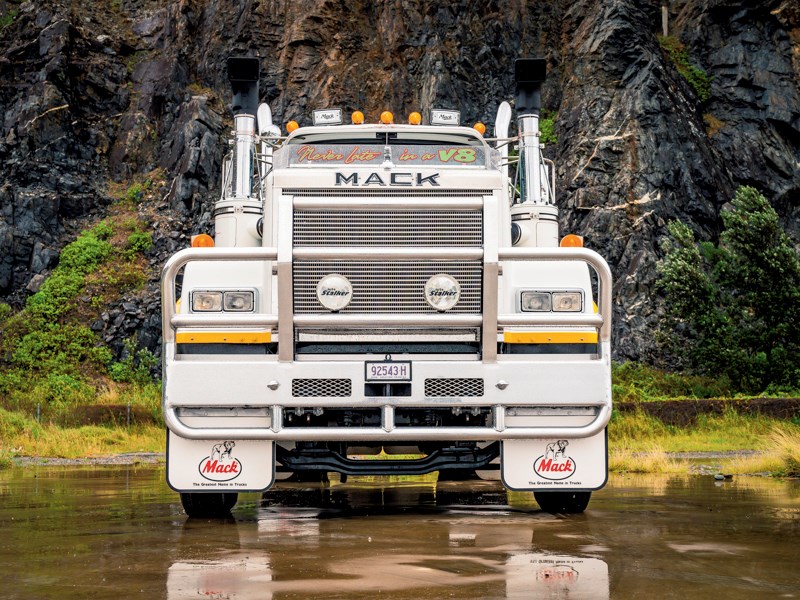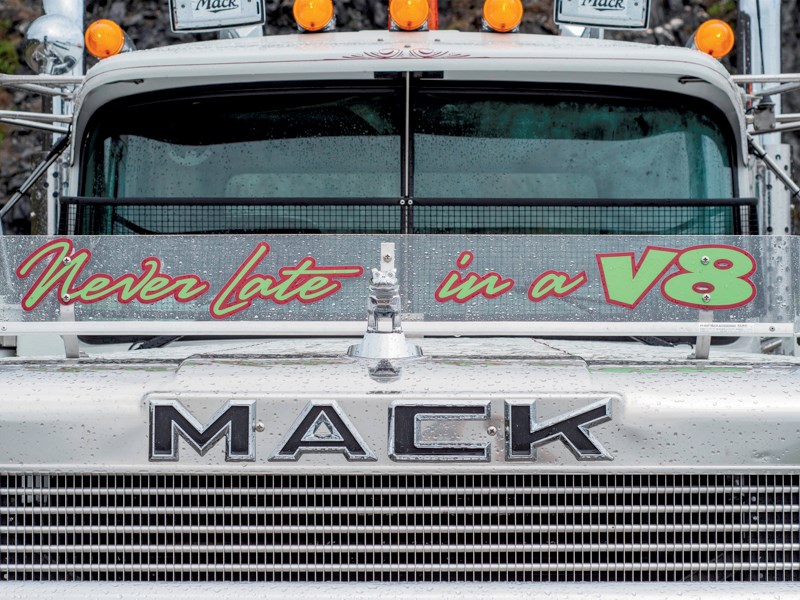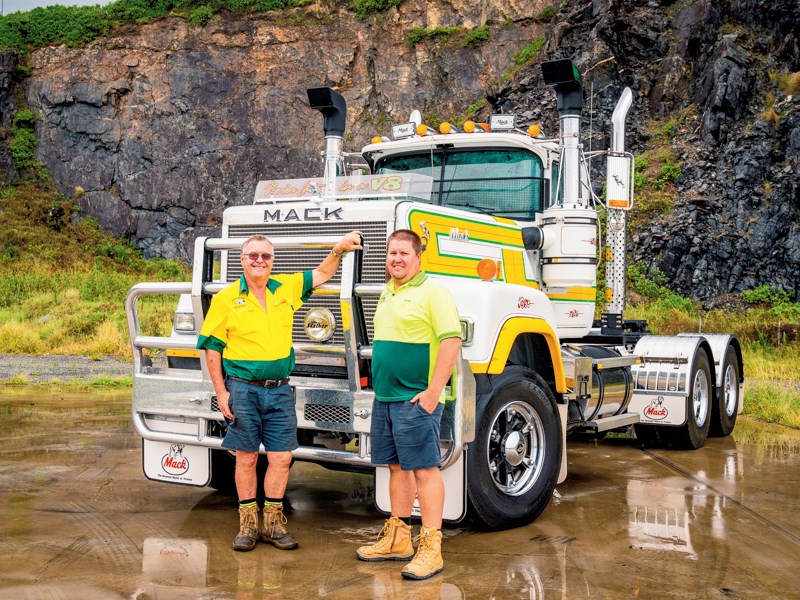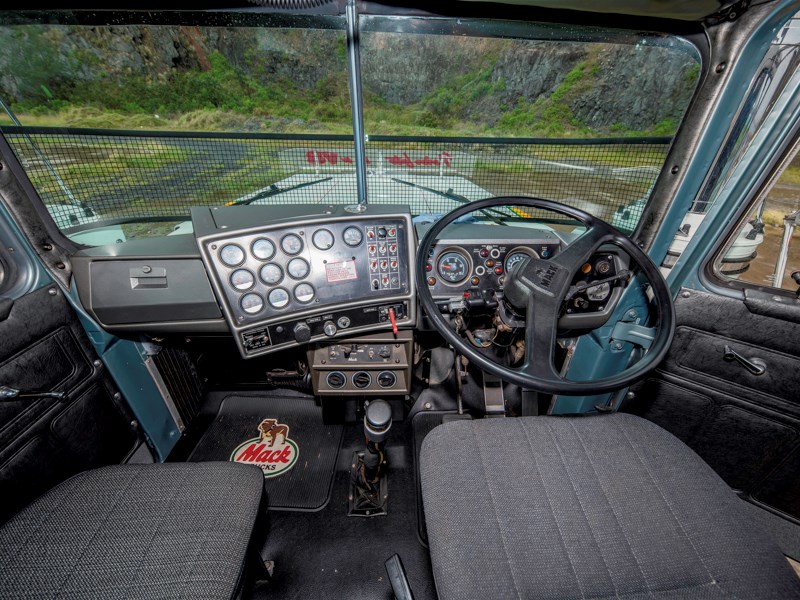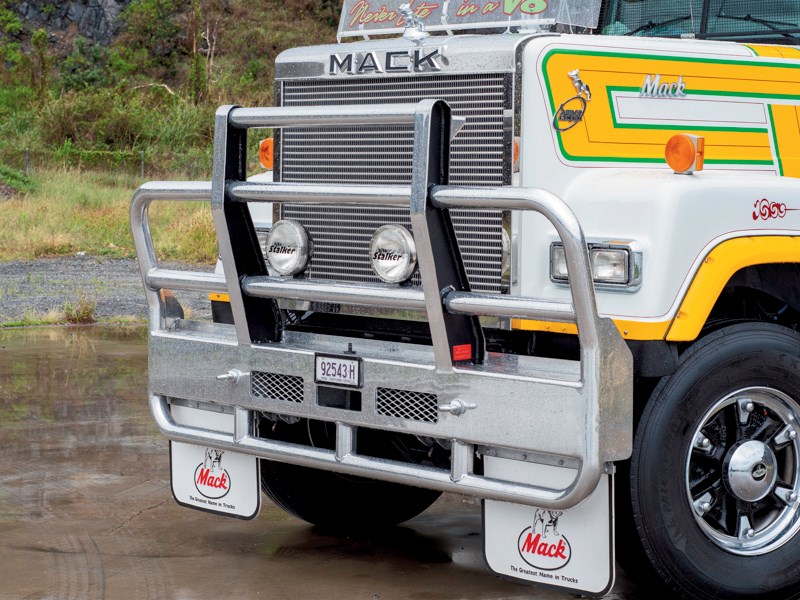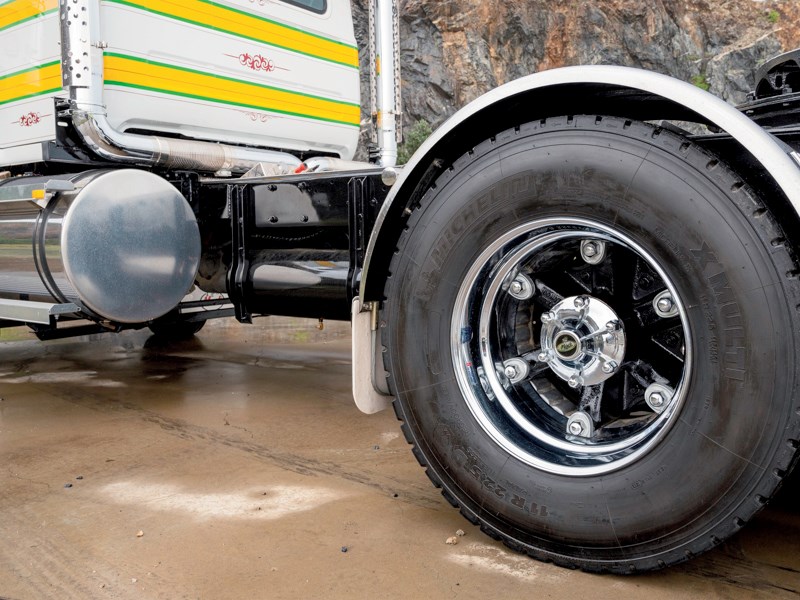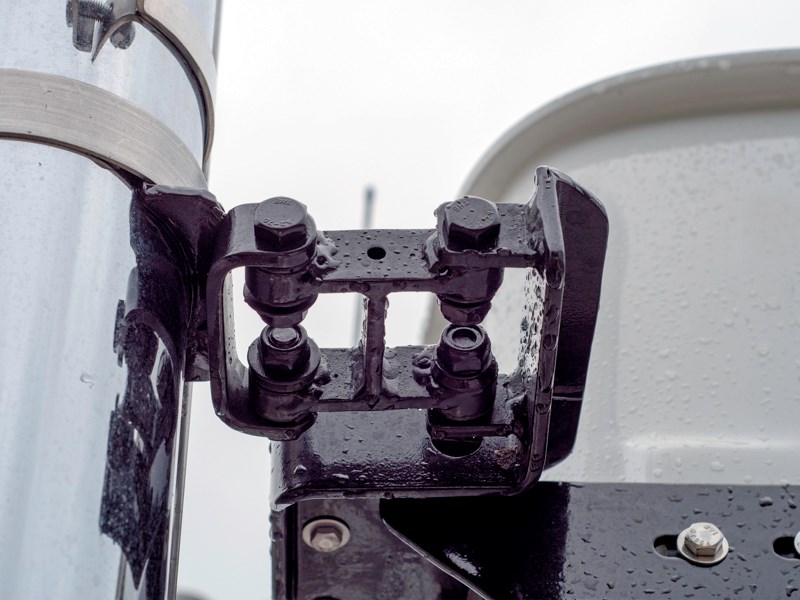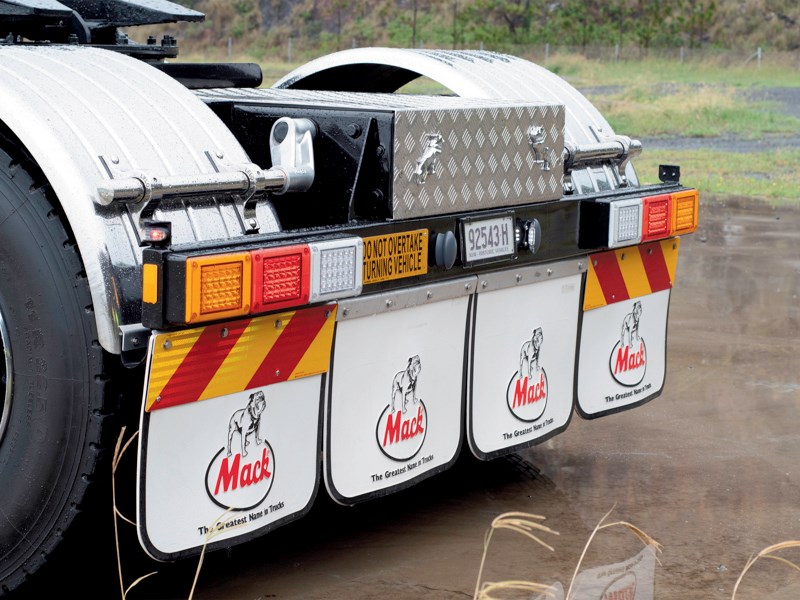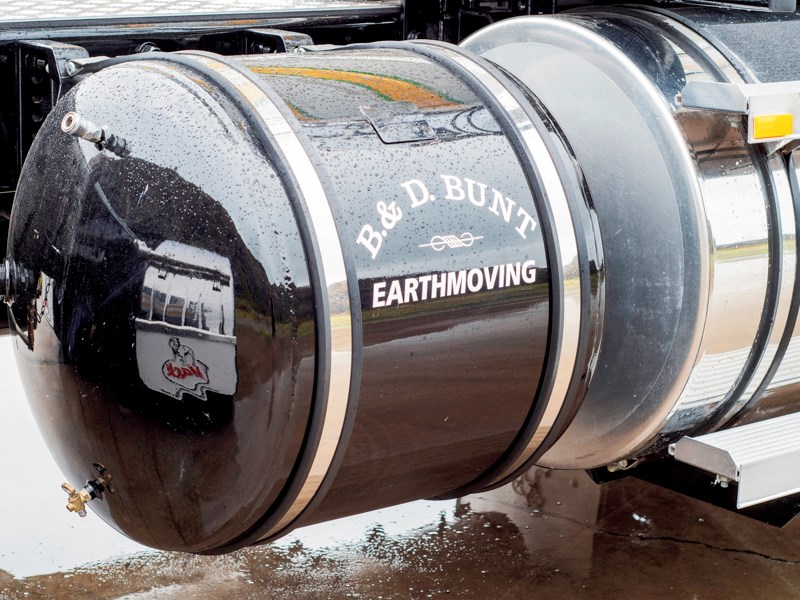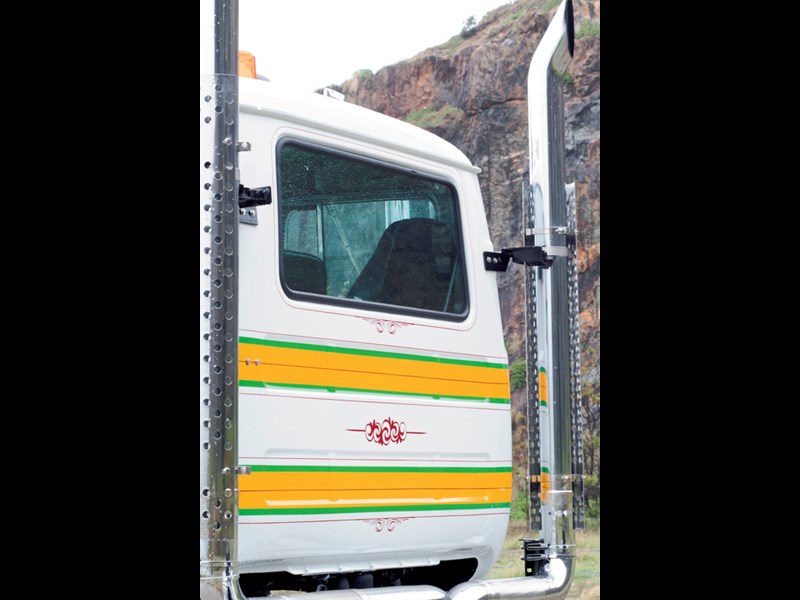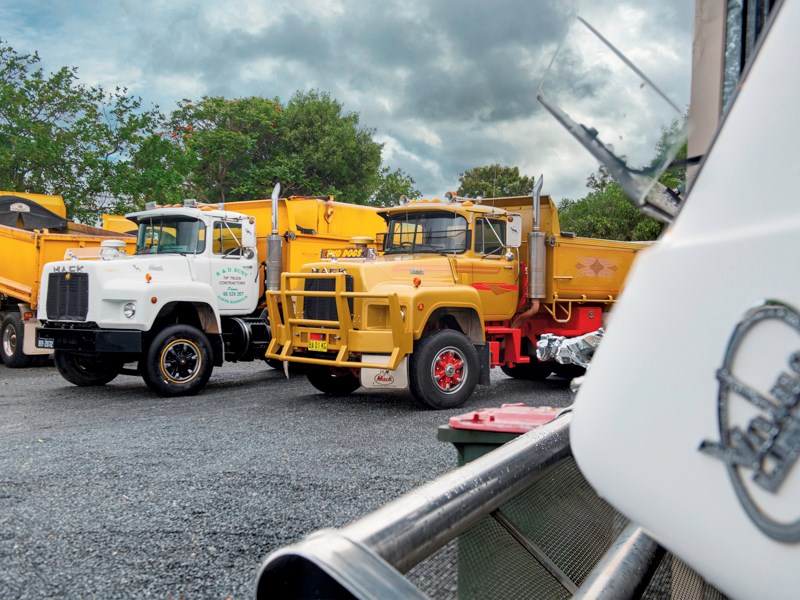 Already a Mack fan, Brian Bunt was on the lookout for a restoration project, finally discovering an ex-Tasmanian Super-Liner logging truck that was on its last legs with the intensive rebuild taking three years.
I'm willing to go to some pretty extravagant lengths when it comes to chasing down a story. I'll set an early alarm and sacrifice much-needed beauty sleep. I'll do a full day on the road and then still pack up my camera gear and go shooting. I've even missed some of the Bathurst 1000 in order to catch a photoshoot. I do, however, draw the line at taking my camera gear out in the rain. I'm far too protective of it for that. My Nikons are like my children if I had or even liked children. I protect them from elements, I try to protect them from falls and injuries, and I most assuredly keep them safe from Canon shooters. It's what a good parent does.
I always assumed this would be a steadfast rule as well: if it's raining I'm staying inside and my Nikons are not getting wet. There is nothing I would risk my babies for, or so I thought.
On a recent trip into NSW, however, it turns out there is one thing that I would not only jeopardise my carefully styled hair for but would also risk my beloved Nikons in the middle of Mother Nature's moody path – an immaculately restored 1986 Mack Super-Liner. When I say immaculate, I mean seriously immaculate.
This Super-Liner was too much to pass up. Let me introduce you to 'Never Late in a V8' and the team behind it.
Big bonneted Super-Liners are a crowd favourite, no matter where they go. Their significantly staunch look, their intimating size and their spine-tingling air start are just a few of the traits that have made them an Aussie icon.
Throughout the years there has been some immaculate restorations done in various different guises. The award-winning restoration job by Brian Bunt definitely has to rank up there with the best. From a well-worked logging truck in Tasmania, Brian has restored the 1986 model back to almost better than original condition. Not bad for a man who's trucking legacy began with a second-hand Louisville nearly 40 years ago.
Brian and his wife Dawn are the head of the table at B&D Bunt Earthmoving in Coffs Harbour. With a fleet of 16 working trucks, a couple of loaders, a few excavators and some water carts, the family run business is a mainstay of the small city on the New South Wales north coast.
Along with a team of faithful staff you will also find Brian and Dawn's three kids – Lindsay, Lincoln and Lynette – heavily involved in the company.
Leyland to Louis
Dawn and the kids were there from day one back in 1984 when Brian took the risk to start his own company. Brian originally worked the old Golden Fleece fuel service in Coffs before Caltex bought it out. After the sale, Brian worked different jobs before starting the earthmoving company. A previous experience in a tipper had lit the flame of fandom for the tippers and in early 1984 he found himself pondering the idea of buying his very own.
"Many, many years ago I drove an old Leyland and loved it," Brian recalls. "It always stuck in my mind that I'd like to have a tip truck one day."
Keep in mind that when this idea started festering in Brian's mind he had neither an abundance of connections in the field nor any guaranteed work lined up. He did, however, have a supportive wife and a dogged determination to make it work. So, when he finally got sick of jumping around on odd jobs, he took the leap into an old second-hand Louisville and backed himself. Brian's exact words were: "I took a gamble. I must tell ya I had a couple of sleepless nights."
His timing couldn't have been better though; his Louisville hit the road at the same time work opened up on the Coffs Harbour Council and Brian got in on it straight away.
The second-hand Louis had a hard-working history before it even got to Brian. Fitted with the legendary little 210hp (157kW) Cat motor, the truck had toiled hard and would continue to do so as Brian's business began.
"Those little motors made a lot of guys a lot of money back then," he attests.
Brian was one of those guys. In fact, the truck and work flourished and within two years he traded the old Louisville in on a brand new one. It arrived just in time to see the area go through a nationwide recession and a dreadful rainy season meaning he couldn't have chosen a worse time to back himself again. True to the Bunt's Aussie spirit, they dug in and rode out that hard formative year.
It's worth noting here that Brian singles out his wife Dawn and the work she did during this time that truly kept the business afloat.
"I often read articles that say it's the woman behind them that keeps them going. It's true," he says. Dawn's office skills and business acumen ensured the wheels kept turning.
Demonstrator model
B&D Bunt Earthmoving came out of those early years stronger than ever. Life as a single truck fleet didn't last long with the Louisville being joined by the company's very first Mack at the start of the '90s. While the majority of the photos are focussed on the stunning Super-Liner, it's also worth noting the importance of that first Mack in the fleet. For it was also the first Mack Metro-Liner in Australia. Brian purchased the 1990 model in 1991 after it had been used as a demonstrator for Mack Trucks Australia.
Just a funny little side note here that entails the origins of the company colours. The first second-hand Louisville was painted in white with mustardy yellow lines. When Brian ordered the new Louis he asked for it to be the same. He had a call from the salesman saying "come down and have a look, it's a bit different". Turned out it was a lot more yellow, a lot less mustard. It wasn't a bad call though.
Brian's work and his work ethic was very safety conscious and the yellow colouring on the new truck ensured the B&D Bunt Earthmoving trucks stood out on all their job sites.
His first Mack led to another, then another and another. Another Metro-Liner (th ose that remember the Bel-Air paint stand in the 1991 Brisbane Truck Show will recognise the Gold Metro-L iner), a couple of CHs, even an old Valueliner joined the company. All the Macks are still in the fleet and all of them are working just as hard as the day they hit the road. There's no killing the old working dogs.
As I mentioned, the fleet now encompasses 16 trucks from a wide variety of manufacturers. While Brian is still very much hands on, with his family becoming more involved, it actually freed Brian up a little and he started to contemplate the idea of restoring an old truck.
"Around 2010, I started thinking about restoring a show truck," Brian says, though he admits at the time his heart was set on an old B-model, confessing that he always fancied the B-models. Who doesn't really? In the end though, he decided to go with a Super-Liner.
"There weren't that many being done at that stage," he tells me. "They were also a lot easier to get parts for back then. I mean the cab's the same through all those Macks."
Leaks and dogboxes
In 2013, while flicking through Deals on Wheels magazine, the Bunts found an ad for the ex-KJ & SM Williams' logger from Tasmania, now located on Queensland's Sunshine Coast. Brian and Dawn packed up the car and went to have a look. First reaction? "Mate, it shouldn't have been on the road," Brian tells me. "She was a mess."
It turns out the bloke he bought it off had driven it down in Tassie for Williams. He'd then bought it and thrown a flattop behind it and brought all his gear back up into Queensland, intent on giving the truck a second working life. In order to extend its work flexibility he decided to throw a sleeper on it as well. Not a Mack sleeper though, nope, he cut a hole in the rear wall and threw an old dogbox off a Louisville on the back of the Mack. He then proceeded to work the truck like a demon. It carted coal around Newcastle, pipes up to Cairns, anything and everything he could. The truck was the epitome of a workhorse.
When Brian bought it and chose to drive it home he learnt that Louisville sleepers on Mack trucks are not a snug fit. Copping a fair bit of rain on his homeward journey there was that much leaking inside the dogbox Brian would have been a string quartet short of a Titanic re-enactment.
We can laugh now but I'm sure at the time Brian would have been crying. Ironically, that wouldn't have helped the water levels inside the Mack at the time.
One positive was the fact the old owner still had the piece he had cut out of the back cab. With the help of an extremely talented panel beater from Coffs this was the first thing changed on the old Mack. Technically it was the second; heaving the old Louisville sleeper into the skip was number one.
Mechanically the Mack's legendary 500hp (373kW) engine was in mint condition. Brian replaced the turbo but that was about it. The whole engine and running gear was given a thorough going over by Brian's in-house mechanic Gyro who, according to Brian and his son, has played a vital role in the successful resurrection of the Mack.
Right from the start Brian was adamant the truck would be restored to its original condition. He didn't want to spec it up or add extras to it. He wanted it original. He did want it in his colours though, white with yellow lines. The truck had come out of the factory white and the blue was done by Williams down in Tasmania.
The resurrection
In the B&D Bunt workshop the truck was stripped back before sending it up to the team at Grafton Truck & Trailer for a huge overhaul and respray. Brian pointed out to the guys he wanted a good job done as he wanted this to be a show truck. He stressed to them though it wasn't a priority job.
"Look, I'll just put it there, work on it when you've got nothing else to do. I'm in no big hurry for the truck," he told the boys.
Apparently he popped in a few weeks later and to his surprise all he found were two chassis rails and an engine. "Christ, what have you done to my truck?" was Brian's response. Seems even the Grafton boys were excited to be rebuilding her.
The whole thing had been torn down and all the problems uncovered. The number-one issue was that the chassis rails were badly rust pitted. Not a big deal for the Grafton Truck & Trailer team. The system they used to putty, rub back, putty, rub back over and over again left the rails stronger than they were when they rolled off the production line.
Another weird issue they found was the dented roof. It seems someone liked dancing on the roof. Once again though, the Grafton team not only fixed it but strengthened it.
The truck spent seven months in Grafton and came back a very changed skeleton of a Super-Liner. After those major jobs were completed, it returned to Brian and the rest of the team who undertook all the fiddly jobs. New dash, new door trims and new rear wall (without a hole) were just a part of the pieces added to rejuvenate the cab. Brian gives credit to the guys from PJs Custom Spray Painting and Mechanical in Brisbane with helping acquire much-needed original parts.
The original tanks were far too battered and bruised, so replacement tanks were sourced. Unlike the original tanks though these ones got stainless wrapped, a luxury not available back in 1984. Similar to the tank dilemma, the bullbar was a bit worse for wear. Instead of trying to repair it he approached Tony Tester from BigRigBullbars in Toowoomba who was able to replicate the original bullbar with a better than original shine. The local chrome dipping company in Coffs also had a hand in the restoration project, with Brian sending anything shiny off to get chrome dipped. Sure it wasn't originally chromed but it does make keeping her clean and shiny a lot easier.
The guards are about the only unoriginal items on the project. As a logger, the shiny guards would not have lasted long and as a show truck the rubber guards just lacked the same appeal.
Yes, the truck had spent seven months in at Grafton Truck & Trailer but the majority of the work, and in particular the fiddly work, was done by the B&D Bunt team themselves. Brian's son Lindsay was respectfully proud when he explained the frustrating times they spent fitting the air cleaner brackets alone.
"We spent hours just trying to line them all up evenly," Lindsay says. He also explains the creative processes they had to come up with when it just wasn't possible to get original parts. For example, trying to find brackets to attach the stacks to the cab was a no-go, so it meant building their own clamps for the job. Or trying to source an original Mack loading light – another no-go! But you can get creative and use one from another manufacturer without any noticeable difference.
The Mack headlights were another drama, until they found the right Mack parts guy in Brisbane. It seems everything's possible if you know where to look.
All in all, the rebirth of the big Mack Super-Liner took a total of three years for the team. It was a very long and thorough process. The truck was changed from a backyard sleeper cab back into an original day cab. Its worn-out parts were repaired and rejuvenated, its faded looks spruced up and now better than new. The overall end result is one of the best-looking Super-Liner restorations around.
I'm sure we can all agree with that, and I'm sure we can all agree it was definitely worth the risk of a few dozen raindrops on my precious Nikons.
All we need now is for our truck shows to fire up again and you can all keep an eye out for Brian and his brilliant Bulldog.
Subscribe to our newsletter
Sign up to receive the Trade Earthmovers e-newsletter, digital magazine and other offers we choose to share with you straight to your inbox
You can also follow our updates by liking us on Facebook. 

Loaders For Hire | Dozers For Hire | Excavators For Hire | Forklifts For Hire | Machinery Attachments For Hire