Fast-tracking recovery
---
As the industry adjusts to the 'new normal', a range of short- and long-term solutions are needed to kick-start recovery and support employment, Damian Long writes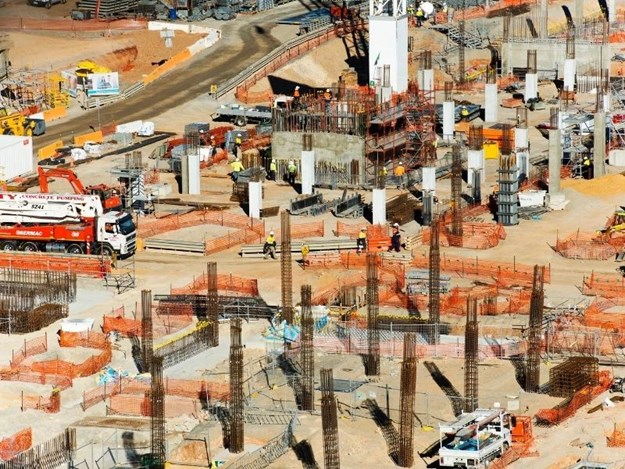 Accelerating the procurement of shovel-ready projects and simplifying the procurement process will help revitalise the industry in the short-term
We have been in the grips of the Covid-19 pandemic for approximately three months.
The construction industry is one of the best educated and equipped industries to manage risks and, in particular, health and safety risks. Civil Contractors Federation worked hard to ensure that the industry would not be shut down and, as anticipated, the industry quickly implemented the systems and procedures to manage the risk.The rapidly evolving situation created confusion and fear, which made managing  the  process very difficult.
Civil Contractors Federation  Queensland (CCF QLD) has been advocating support for the immediate concerns of the industry and a sensible pathway to economic recovery.
We are not unique – every other industry association in Australia has been promoting its own self-interest and has genuine concerns for the survival of their industry and their state and country's economy. The noise in government must be deafening and it is likely difficult to clearly map out a solid strategy for economic recovery, whilst simultaneously managing the health risks.
This should not be the case. We have the benefit of successive economic recessions and depressions over the last century that clearly lay out road maps for economic recovery.
Central to economic recovery has always been investment in infrastructure. Australia has now fallen into recession. The length and depth will be determined by the strategies of governments and the speed the strategies are implemented. During a recession or depression, the role of government to intervene in the economy is more important than ever.
Infrastructure can deliver a four:one multiplier for each dollar invested. It can be more  if  the type of infrastructure built adds value to other industries and projects. It helps drive productivity when properly done. It must stimulate long-term private investment.
Construction employs 7.6 per cent of the global workforce. It absorbs workers from other sectors easily and can target areas where economic downturn has hit the hardest. After the Global Financial Crisis, the  countries that rebounded the quickest had larger portions of their stimulus invested in infrastructure.
We will be living with Covid-19 for a very long time based on the medical information I have read. A vaccine and suitable treatments may not be found.
Locking down the world, in particular Queensland and Australia, for the foreseeable future, is not sustainable and there will be a  time where we will have no option but to open and implement strategies to manage the health impact.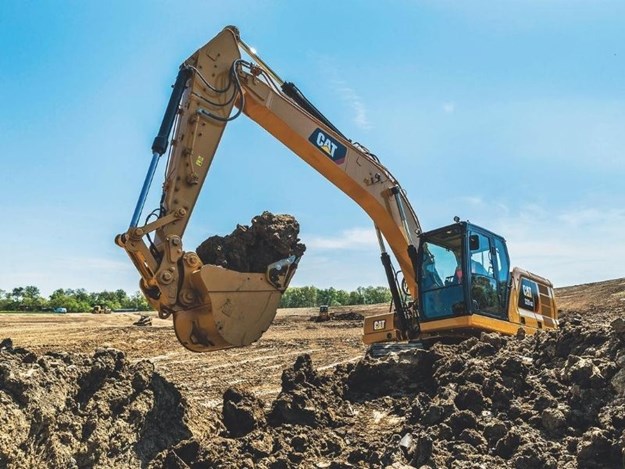 Investment in infrastructure is key to achieving economic recovery
In Queensland there are numerous government- led committees associated with  each  industry that are seeking input into an economic recovery. CCF QLD is represented on a number of these, looking at project prioritisation, reduction of red and green tape, culture and collaborative contracts and high-level economic strategy. Our position is straight forward: there are short- to long-term objectives. Never waste a crisis to address fundamental flaws in the way we do business. There is a real opportunity to reset the culture for all parties to be supportive of infrastructure rather than being fearful of the potential opposition that may present.
In the short-term the state and federal governments need to act  now.  They  need to award as many projects as possible and accelerate the procurement of shovel-ready projects. In addition, governments need to simplify the procurement process to reduce costs and time and implement  collaborative  contracts to ensure all parties are working together to deliver efficiently as much work as possible.
Barriers to initiating projects, whether public or private, must be removed. Planning must be fast-tracked (including the fast tracking of environmental approvals) and industry engaged early to assist the project from planning to procurement. Delivery can be fast tracked through using collaborative contracts and digitisation, and investing in currently-identified projects will support the development industry. The infrastructure spend needs shifting to smaller local contractors and to  projects  that are labour intensive.
This needs to be supported with reinvigorated training programs, which  are  adequately funded to transition displaced employees to the construction industry. The construction industry has historically proven this works.
In the medium- to long-term, investment in infrastructure must be aimed at promoting the private industry; infrastructure which enables development and growth of other industries or projects. Public capital enhances the productivity of private capital.
Supporting year-on-year investment by the private industry into infrastructure projects or other industries will help lead the sustainability and recovery of our economy.
In Queensland, billions of dollars are lost each year due to productivity-draining events such as drought, flood, cyclones and bushfires. Investing  in infrastructure that builds resilience into the economy must be prioritised. This infrastructure will improve connectivity of produce, resources and manufactured goods to markets, and water infrastructure will provide security to agriculture and rural towns. This will in turn lead to an increase in and add resilience to employment throughout the broader economy. Infrastructure must be flood proof and investment in transportation is needed to efficiently move people.
This will ensure the private industry takes the weight of economic recovery into the future.  In anticipation of 'living with Covid-19'investment in health infrastructure is critical. Capacity to manage potential increase in hospitalisations will be needed. Beyond Covid-19, a well-resourced health system reduces waiting times, provides quicker and  better  health services enabling people to get back to work quickly and be more productive.
With a coordinated approach and a genuine desire from all governments to make changes, the 'new normal' should be a positive and productive experience for our industry. I hope that once this is over we don't slip back to 'business as usual'.
Subscribe to our newsletter
Sign up to receive the Trade Earthmovers e-newsletter, digital magazine and other offers we choose to share with you straight to your inbox
You can also follow our updates by liking us on Facebook. 

Loaders For Hire | Dozers For Hire | Excavators For Hire | Forklifts For Hire | Machinery Attachments For Hire