Review: Neuenhauser 2F Crawler Super Screener
---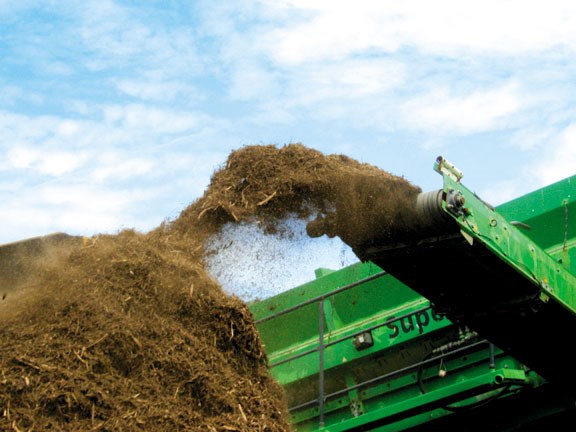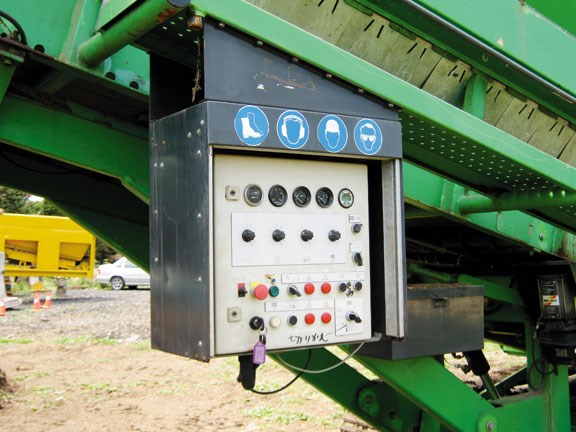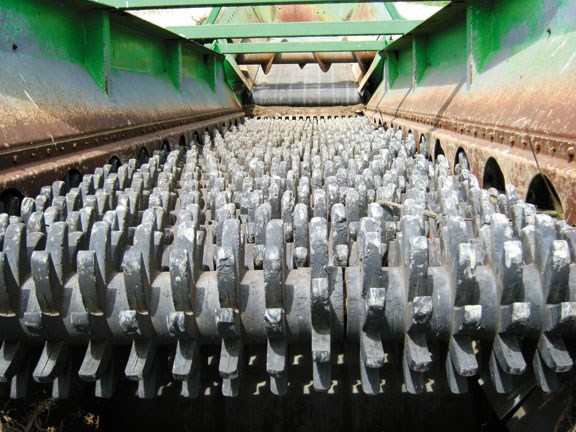 The Neuenhauser 2F Crawler Super Screener originates from Germany, and is well built, innovative and efficient.
Simple, well-built design
Grids replaced by "stars" allow for processing of wet product
Size means it can be transported on standard three-axle trailer
Easy to navigate round site thanks to remote
Fuel consumption and engine wear low
The Neuenhauser 2F Crawler Super Screener works in much the same way as a kitchen sifter sieves flour. Pour it in, give it a bit of a shake and some falls through and some stays behind.
With big screening plants, raw or crushed product can use a number of screens (or grids) of various sizes to separate product.
Damp product and/or wet weather renders a traditional plant near useless. Of course, there are situations where water is used as a medium to process product, but we won't delve into that here. There is also the problem with changing grids to process different grades of product, and this can be a time consuming and sometimes awkward process.
The Neuenhauser Super Screener uses a number of dinner plate-sized spinning polyurethane "stars" that are arranged horizontally to form what can be described as a conveyor with holes in it. The stars are situated in such a way that when they intersect a small gap is formed, and one product is separated into two. Adjusting the speed at which the stars spin changes the size of the product being separated. With no grids being present, we are told that damp or wet product can be processed without fear of the plant clogging.
The machine
This model is called a 2Fcrawler - with the 2F meaning two fractions, or "two products".
It weighs 20.5 tonnes, so a standard three-axle transporter trailer should be sufficient to move it.
Even though it is not over height, the machine can hydraulically drop for a lower centre of gravity, or raise for better clearance in uneven ground.
Moving onsite is made easier with a corded remote, giving the operator better vision of the plant and its surroundings. Once in place, the two output conveyors hydraulically fold out, and the plant is ready to work - all achievable within three to four minutes of unloading and tracking into position.
Engine and power
Power is supplied to the hydraulics via a naturally aspirated CAT3056E (E for emission) engine, which pumps out 129kW @ 2000rpm. As the engine runs at constant revs, fuel consumption, and hopefully reduced engine wear, should put a smile on the accountant's face.
Performance and handling
The feed-in hopper looks like it could handle around 10m3 of product without spilling and making a mess of the place.
With a couple of buckets of unprocessed compost in the hopper, the speed of the stars was adjusted so that they were separating the product at the required size (the star revs can be set from 0-230rpm).
The eight-tonne loader never had a show of keeping up, as the plant would process each bucket dropped in at a rate of 30 seconds - or around 3m3 a minute.
I can see no reason why this machine shouldn't handle moisture laden product with much the same ease.
Repairs and maintenance
This particular machine was built in 2003, and has some 1600 hours on the clock. Everything seemed tight, and with the exception of a small conveyor roller that required changing, there were no out of the ordinary noises. The plant has a centralised onboard greasing system.
Who is the machine suited to?
At around the price of a good house in a provincial town, the Super Screener is an investment for the serious contractor. If we were a quarry operator that wanted to look at recovering aggregate from overburden, or someone that needs production of moisture laden material, then something like this is very worth considering. PVM Brand-X also has a comprehensive running cost analysis carried out on over 100 of these machines, which makes interesting reading.
We says…
Neuenhauser makes a various array of "stars" for different job applications, ranging from C&D recycling, quarrying and organic materials. With the correct "stars", average life expectancy is around 12 months and this machine runs 150 of them. This particular machine is fitted with standard 300 stars, which we are told should suit most applications.
Subscribe to our newsletter
Sign up to receive the Trade Earthmovers e-newsletter, digital magazine and other offers we choose to share with you straight to your inbox
You can also follow our updates by liking us on Facebook. 

Loaders For Hire | Dozers For Hire | Excavators For Hire | Forklifts For Hire | Machinery Attachments For Hire