Review: Doosan DX255LC hydraulic excavator
---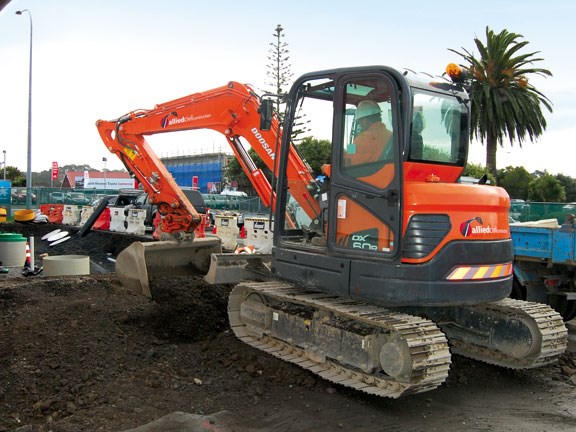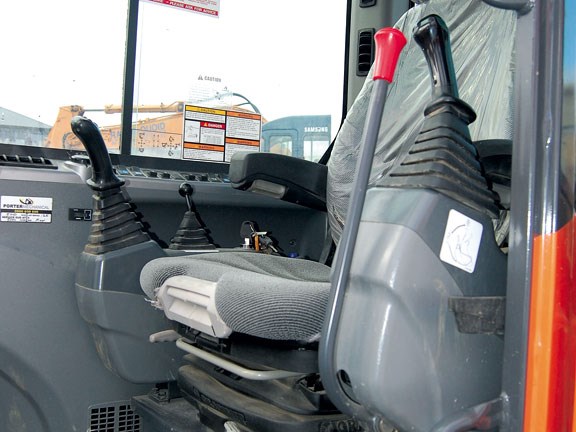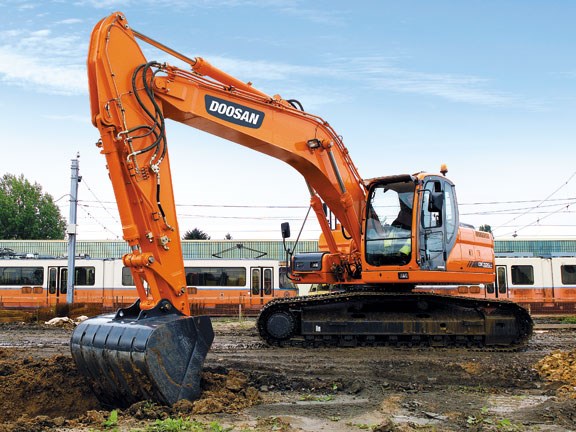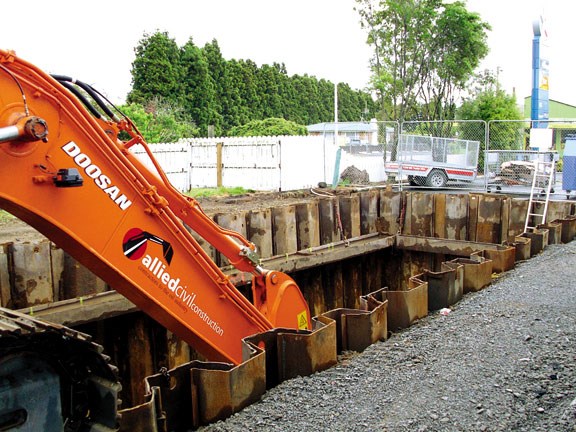 A contractor who specialises in setting up petrol stations reckons the Doosan DX255LC excavator was seemingly made for the job.
Operators spend up to 14 hours a day in their machines, so comfort is critical. But once the comfort box is ticked, the driver still has to have confidence that the machine will deliver the grunt required to do the work.
BROWSE ALL DOOSAN EXCAVATORS FOR SALE
Fuel Installations (FI), in operation since the 1960s [in New Zealand], provides all the products and services needed to set up a petrol station and keep it running smoothly. That includes everything from complete turnkey service station construction to maintenance and upgrading of existing facilities. Its sister company, Allied Civil Construction, provides for all site civil requirements with an 18-strong fleet of modern excavators and specialist attachments, including four Doosan models: a DX35z, DX60R, DX80R, and a DX255LC. The company has built 10 new sites and upgraded more than 100 more in the past three decades.
One of the FI operator's favourite pieces of machinery is a two-year-old DX255LC hydraulic excavator. At its heart is a new common-rail Doosan DL06 engine, with four valves per cylinder. The engine, combined with the new e-EPOS electronic control system optimise combustion, results in grunty power, increased fuel efficiency and minimised pollution through reduced Nox and particulate emissions. The engine produces 166hp (124 kw/168 PS) at only 1900rpm as well as increased torque, which allows efficient use of the hydraulic system.
Its principal work is sheet piling. It's set up for a compaction equipment breaker, a demolition crusher and a Movax sheet piler. CEO for FI, Bryce Bacon, says Movax in Finland specifically recommended the DX255LC due to the flow rate and power needed to drive the Movax vibo units: "With the space next to the cabin, the Doosan could accept the addition of a powerful hydraulic pack to boost the performance of the vibrating hammer. The competitively priced unit allowed for funds to allocate towards extra safety equipment on the machine."
The additional safety equipment includes a front grille operator protector and reversing cameras.
The operator readily explains his affinity for Doosan and especially his preference for the DX255LC: "I remember as a younger man working on machines with up to six hand levers and two sets of levers operated by foot. Every time you moved one, it would whack you in the knee. At the end of the day you would be so tired, you would not just be holding the levers, but choking them.
"Today, the machines are much easier to operate, but tiredness remains something to look out for -  operators can get carpal tunnel problems if they are not careful. We spend up to 14 hours per day in these machines. That's why driver comfort is so important."
The operator mostly builds steel boxes for fuel tanks. One hole for one tank is about 12m long, 4.8m deep and 6m wide. It takes about three weeks to construct the hole and install the tank.
"When we turn up for a job, usually the next one is already waiting… I'm away from home about nine months a year," he says.
"So a comfortable, strong machine is a real priority. An important aspect of operator comfort is visibility. Today machines are much better designed, but there are still a lot of things crammed into a tight space, which makes visibility one of our biggest problems with diggers.
"There may be people behind you, but you're so focused on the work, you don't look. In any event it's difficult to see people over two-and-a-half-metres of digger. Today, most diggers have a reversing camera as an optional extra, but in an ideal world I would like to see it as standard. There's enough stress in just getting the job done. It would be great not to worry about what's going on behind your back, too," he says.
The operator says the DX255LC has a wider-vision cab than any other digger he has operated: "You have to see it to believe it. I think the DX255LC gives the best operator access and comfort around today - I can get in and out without problems and stand the time I spend in it easily."
The DX255LC is also his favourite because its sheer power cuts digging time by about eight hours per hole: "That's a big deal for us. I gave the Doosan dealer some feedback about small changes I would like to make, such as stronger track motors, but all things considered this machine is superb."
The Caltex site on which the machinery operates is on a major thoroughfare in a busy suburban area, and the FI team shares it with a team from another construction company building a fast food outlet. Space is at a premium: "The DX60R is a good little digger, especially around a workplace like this. Like my truck, a 1998 Mitsubishi Canter, it's just the right size for the job and delivers all the power I need," says the operator.
YANMAR DIESEL POWER
The 5900kg DX60R is powered by a Yanmar 4TNV98-ESDB6 engine that delivers 37.6kW (50.4hp) at 2200rpm, with torque of 19.3-21kgfm at 1400rpm. It has a bucket capacity (SAE) of 0.175m3.
The operator agrees that cab visibility can make all the difference in terms of operator stress: "What I appreciate most is that the DX60R gives good vision all-around. Ideally, all diggers should come with reversing cameras as standard. People think you see them walk behind you and that's the biggest mistake they can make.
"You keep your eyes open, but have to focus on the work and don't necessarily see them, especially towards the end of a long shift. At the end of the day, I want to go home with all my friends," he says.
Subscribe to our newsletter
Sign up to receive the Trade Earthmovers e-newsletter, digital magazine and other offers we choose to share with you straight to your inbox
You can also follow our updates by liking us on Facebook. 

Loaders For Hire | Dozers For Hire | Excavators For Hire | Forklifts For Hire | Machinery Attachments For Hire