Review: Kobelco SK350LC excavator
---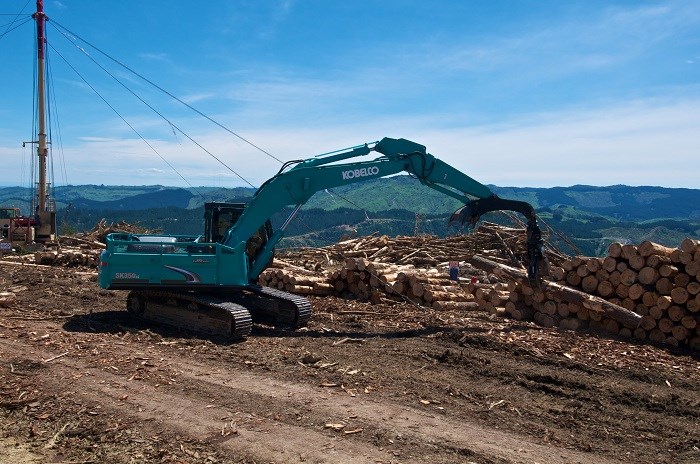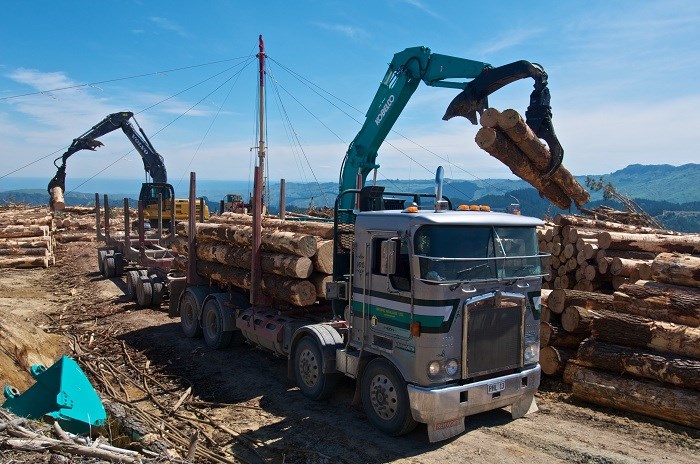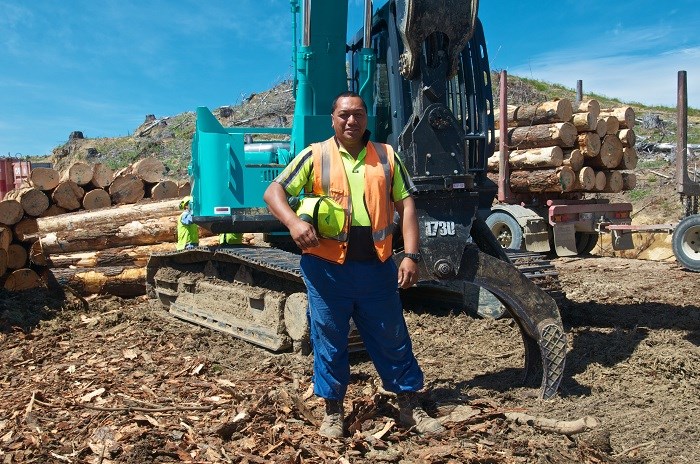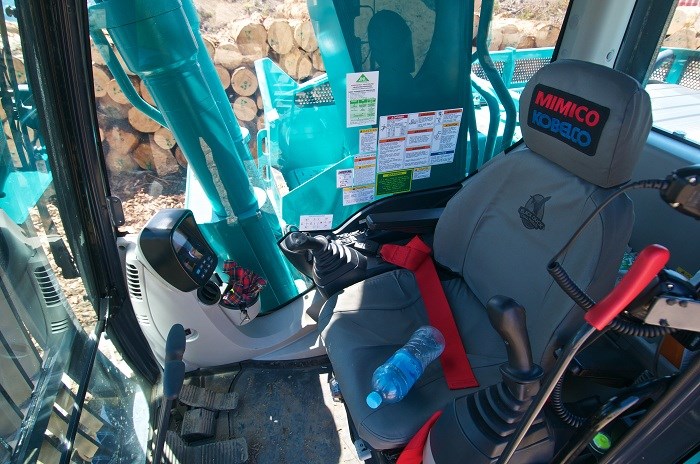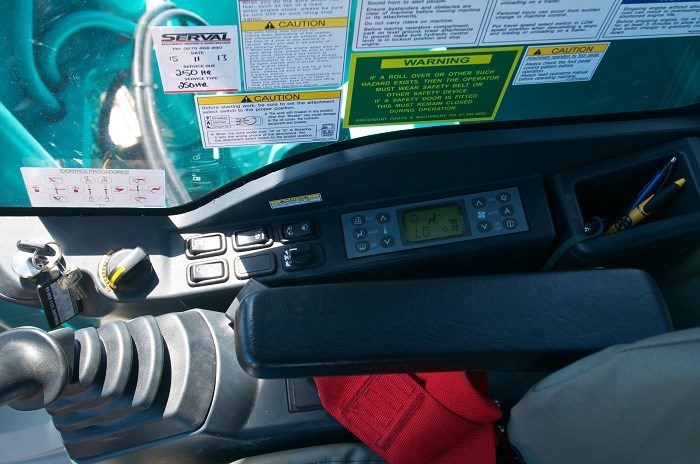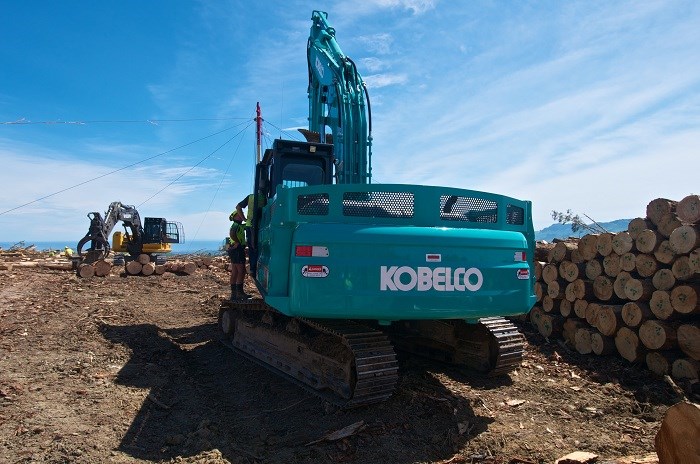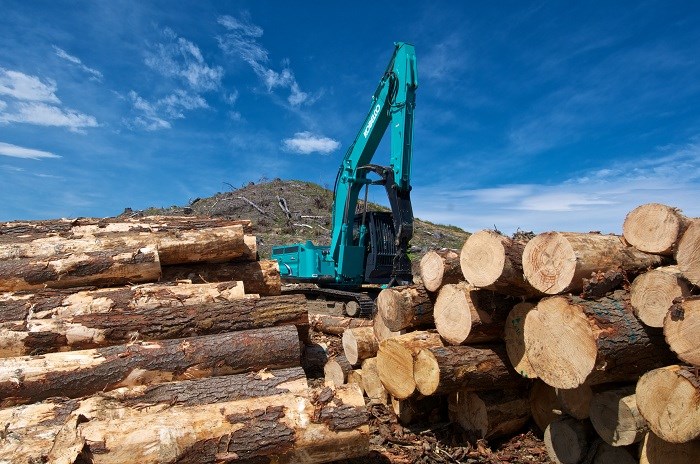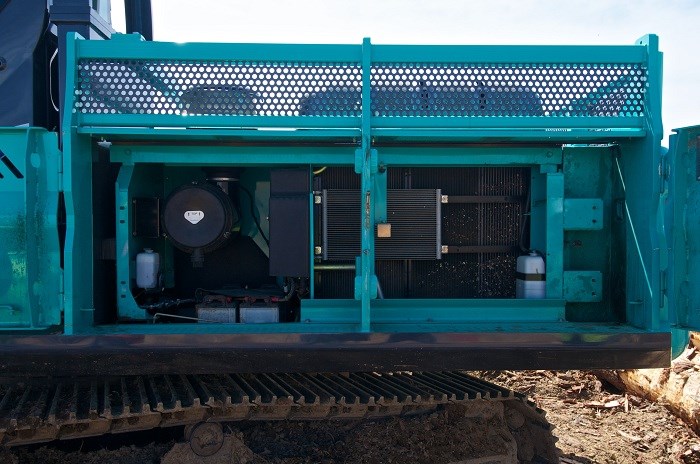 Sure it's a slick looking rig but can the Kobelco SK350LC live up to expectations out in the wild? Dave Lorimar investigates.
BROWSE ALL KOBELCO EXCAVATORS FOR SALE
The day had started out bad, which started with me locking the keys in the boot of our rental car just prior to leaving HQ.
On a tight timeframe to make the rendezvous to view a Kobelco SK350LC in action, we opt for a standby car, but that means leaving behind all the electrical gear we carry on trips these days.
Zipping forward a few hours down the road, and the weather report further dims our enthusiasm, along with the realisation that with no in-car cellphone and my phone quickly losing juice; we could be in for more of a downward spiral. First world problems huh?
With the ability to contact the people we are meeting fading away, a last gasp from the cellphone, secures our meeting place. Perhaps the day had just gotten better? Hopefully so.
So, as you can see the day didn't start out well. Over a quick bite of lunch with Juken Nissen Logging general manager, Sheldon Drummond, operations manager, Dylan Foster and (Kobelco distributor) MIMICO rep, Royd Young, we soon learn that the Kobelco SK350LC we are about to see is the second such machine that the company has purchased recently.
About an hour later, we enter a vast pine plantation and snake our way along logging roads for a considerable distance before cresting the top of a hill, out of the tree shadows and into sunshine.
Here we find a crew busy at work hauling cut logs up a steep incline to a well-organised skid site. With fantastic blue skies, the view out across the Mahia Peninsula and down the coast towards Napier is quite striking on a day like this, but it's no time to admire the scenery when there are logs to truck out.
Things are definitely starting to look up.
It is easy to see that this is a well-run first class operation with a quiet efficiency about it. We are told that this is how Juken Nissen likes it, with everyone trying their best to make things run as smoothly as possible.
Their operation is different to most companies, with the entire life cycle being managed in-house from the nursery to the customer. Juken Nissen adds value to their products by owning a large mill that processes finished product, primarily for export.
To keep everything running smoothly (that word again), the business currently has three company-owned logging crews that produce the raw product.
Drummond says that they spent a lot of time researching different machines, and felt that the support provided by MIMICO held a lot of sway with their final decision.
"Downtime is our biggest enemy in the bush. When something stops, it doesn't take long for everything else to be impacted along the chain" he says. No doubt their latest foray into Kobelco territory is being closely watched by other logging companies.
Fitted with a rotating grapple, the SK350LC is being used by operator Ona Orotaunga to stockpile cut logs and load them onto the trucks.
"The guarding, riser cab and logging package was completed by Priceright in Rotorua… they've done an excellent job", says Young. Understandably, he is keen to see more green machines on sites like this.
It's a slick looking piece of kit and the guarding package cleverly integrates the use of high strength poly-carbonate glass to negate the need for steel protection on the cab side windows. It would be fun to see a vandal try to put their fist through one of those.
The SK350LC runs a six-cylinder Hino J08E Tier III engine that outputs 197kW. With a standard boom, the reach along the ground is 11.06 metres that pushes out even further with the grapple fitted.
According to specifications the operating pressure of the hydraulic system is around 34.3MPa, which is more than enough to easily lift a piggy-backed trailer off logging trucks.
With just over four weeks as operator-in-charge of the SK350LC and a bit of spare time between trucks, we entice Orotaunga out of the machine to get his opinion on the machine's capabilities.
Unlike this new ride, which weighs in at around 42 tonnes fully-kitted out, his previous machine was around 42 tonnes naked, so we're guessing it must have been a hefty 50-something tonnes fully-guarded.
Whatever the weight, Orotaunga says the larger machine was quite a bit to handle, especially when working around the confines of the hauler tethering lines. "Yeah, the size of the Kobelco definitely makes life easier" he says.
He is still getting used to the power difference of a smaller machine, but it easily does the tasks required of it he says.
The 360 degree grapple with live-heel works remarkably well with the machine and the underslung ram on the heel means that there is less chance of it getting snagged on those pesky tethering lines.
Orotaunga takes a while to think, when asked what improvements can be made to future offerings. He mentions that the access steps on the machine's undercarriage cause a build-up of dirt, which in turn clogs up between the tracks and upper rollers.
This is a little confusing until he points out the problem. Aha. Where they are positioned the steps act as a little ledge and stem the flow of dirt off the undercarriage. On most machines they are positioned lower down, and this allows dirt to fall away. It's an easy fix, and we understand where he is coming from.
Judging from Orotaunga's comments, he is pretty happy with how things are going with the SK350LC, and so are we. See. A bad day can get better – a lot better.
Subscribe to our newsletter
Sign up to receive the Trade Earthmovers e-newsletter, digital magazine and other offers we choose to share with you straight to your inbox
You can also follow our updates by liking us on Facebook. 

Loaders For Hire | Dozers For Hire | Excavators For Hire | Forklifts For Hire | Machinery Attachments For Hire