Review: Terex TL260 loader
---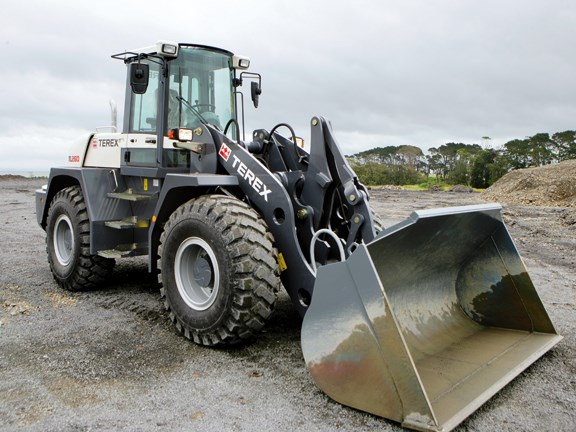 Terex TL260 loader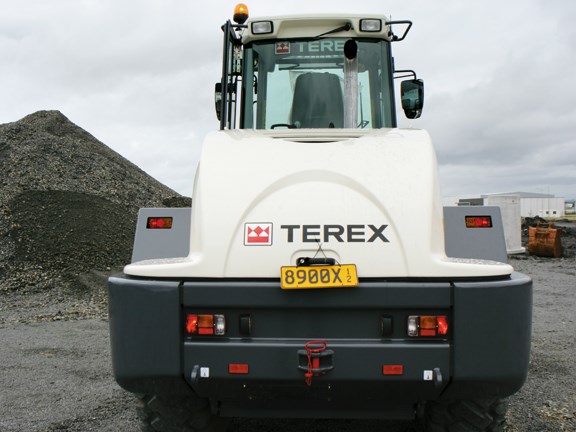 Terex TL260 loader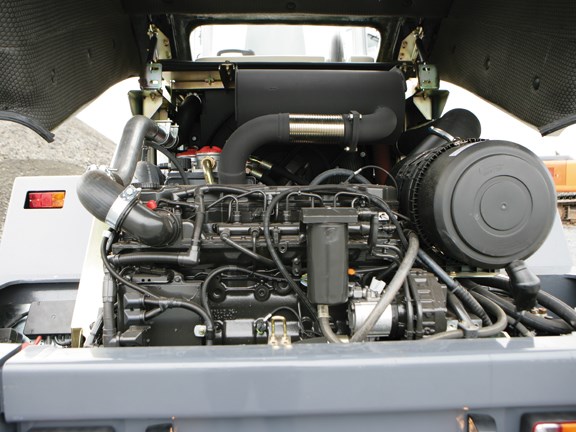 Terex TL260 loader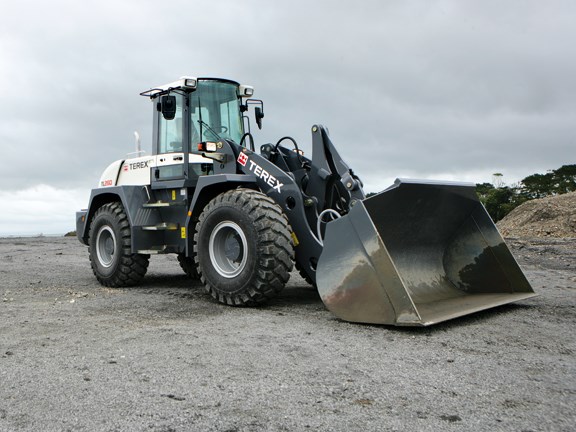 Terex TL260 loader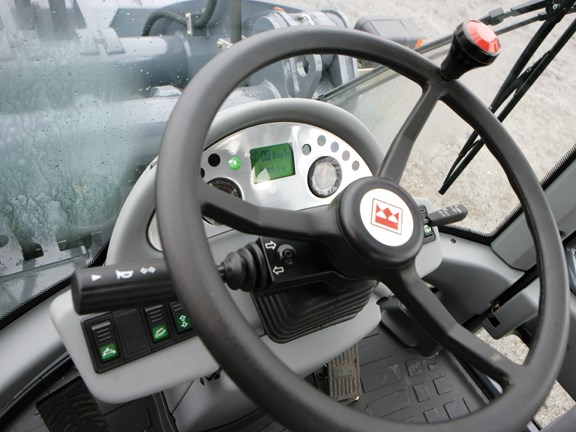 Terex TL260 loader

Rule one of using a machine — secure your seatbelt. If I had done so, I wouldn't have almost face-planted myself into the windscreen of the Terex TL260 loader.
As a bright idea I had lined the machine up at one side of the test area (a disused quarry now serving as an aggregate stockpiling area), in the hope I could max out its top-speed. Fortunately for me, there was no one around to witness my brush with embarrassment when I hit some bumps as the speedo climbed towards 25km/h.
I always wondered what I would see in a crisis situation. Alas, it was not a delightful female beckoning me to the hereafter, but our Deals on Wheels safety expert General Safety with a stern look on his face. Small facial disaster averted, I sat back and contemplated the machine I had spent the last while operating.
The machine
The German-built Terex TL260 is a nicely-appointed, mid-sized loader. Weighing in at 14,400kg, it is the largest of the three Terex power loaders in the 9.2 to 14.4-tonne range. With a wheelbase of 3100mm, its tight turning radius of 6150mm and good dump height, I can envisage the machine operating in small to medium-sized quarries, a yard situation or fertiliser store environment. Also, with its curved rear end, enhanced visibility in confined work areas should be an asset.
Engine
The machine runs a Tier 3/Stage IIIA-approved turbocharged, six-cylinder, high pressure common-rail (HPCR) Cummins QSB 6.7 engine, which outputs 128kW (174hp) at 2200rpm. It features an exhaust gas recirculation (EGR) subsystem coupled with the Cummins Compact Catalyst to achieve low emission levels. According to Cummins, it is the only six-cylinder engine to offer maintenance-free compact catalyst technology, and they say it is a 'fit and forget' system. Unlike most other loaders the engine is transversely positioned, sitting across the machine instead of lengthways like most other brands. This helps the curved down design of the rear engine cowling.
Cooling system
An interesting aspect of this machine is the cooling system. Situated behind the cab are the air intake and a place where there are usually the least contaminants. Being a closed system it does not let air enter from anywhere else, so in theory should be processing the cleanest raw air available. At pre-programmed times, or when the operator deems it necessary, the fan reverses and blows the grill and cooler clean - ideal for dusty environments. When a maintenance flap is opened, it also opens a lower positioned flap to release any collected dirt. The standard grit filter also has finer mesh than the cooler fins to further minimise blockages.
Cab and controls
The cab is well set up with a lot of glass to see out of. Thanks to the transversely-positioned engine and the low-curved rear end, visibility through the back window was possibly the best I have seen out of a loader. Unlike some manufacturers who install huge exhausts, creating blind spots, Terex has thoughtfully kept its exhaust pipe as narrow as possible further enhancing rearward vision. The compact instrument console is well laid out, without restricting forward vision. I'm not too sure how well the plastic dash and interior mouldings would be looking after a few thousand hours work in a bumpy, dusty environment, though, and the styling reminded me of some lower-priced brands. This type of styling is not limited to Terex though. Many manufacturers seem to lose sight of the fact operators spend up to one third of their lives in the cab and, in my opinion, don't accommodate enough for them - whether it is storage, an area to keep their food hot/cold, or just somewhere to hang their sunglasses. Personally, I'd like to be able to shut a machine down without having to climb into the cab.
Performance and handling
The loader is a comfy machine to sit in and the machine feels smaller than it actually is. This feeling transfers over to operating it as well, and I seemed to think I was using a nimble, smaller loader. It wasn't until I dumped the bucket that it dawned on me the machine was shifting a sizeable amount of product. Bucket control is via a single multi-function lever. A switch on the lever also controls the forward /reverse movement of the machine. However, I kept switching into automatic brain mode and using the indicator switch to switch from forward to reverse. It took a little while to disengage this old habit and feel comfortable with the Terex.
Power-wise, the machine felt at times as if it needed a bit more hp when pushing up stockpiles, and this could have be due to the larger than normal bucket installed on the machine. Loading trucks is just one aspect of using a loader and pushing up stockpiles to make more room is also a very important job in a loader's daily duties. To be fair to the TL260 though, I had only spent a short time on the machine and was far from used to its operating capabilities, and it has a similar-sized engine to other models in its range.
Summary
The machine was quick off the mark and felt nice and easy to spin around while loading the trucks. All-round vision was possibly the best I had seen and the machine had some interesting features to make an operator happy with it. I think the New Zealand distributor of these machines, Advancequip, has selected a good-sized and capable loader which I'm sure will put a few scores on its sales graph before too long.
For those wanting a bit of on-road speed, the Terex TL260 is capable of speeds up to 40km/h and does this by utilising two hydrostatic drives. By stepping on the accelerator the machine will de-couple one drive once above 15km/h and increase speed without changing gears. Just be sure to have your seat belt firmly fastened.
Subscribe to our newsletter
Sign up to receive the Trade Earthmovers e-newsletter, digital magazine and other offers we choose to share with you straight to your inbox
You can also follow our updates by liking us on Facebook. 

Loaders For Hire | Dozers For Hire | Excavators For Hire | Forklifts For Hire | Machinery Attachments For Hire