Review: Cat 239D compact track loader
---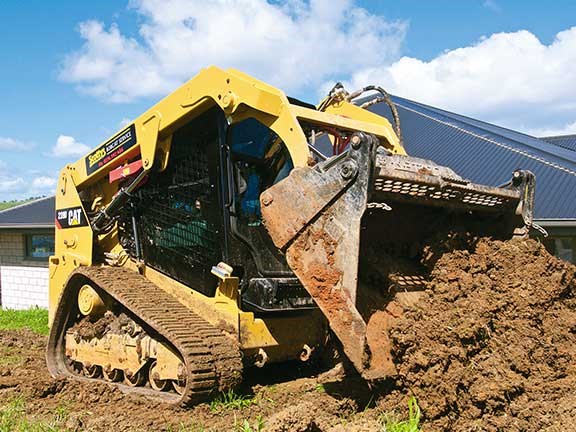 A choice of track style is available to suit different applications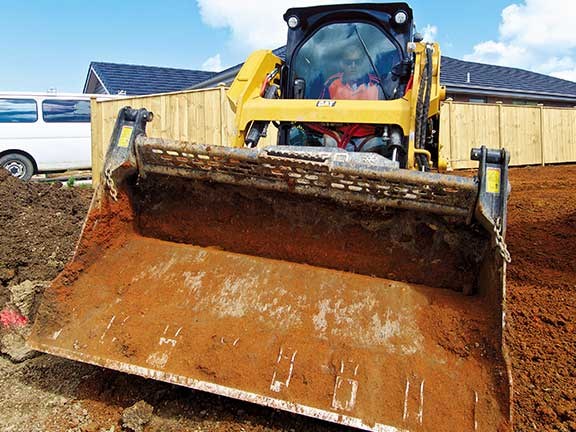 The Caterpillar 239D has a standard operating weight of 3306kg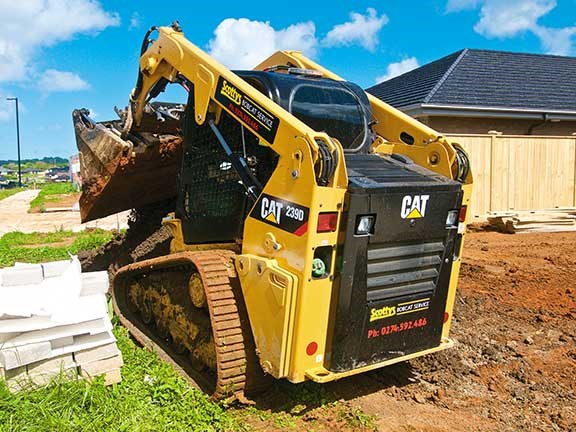 Maximum tipping load is 1860kg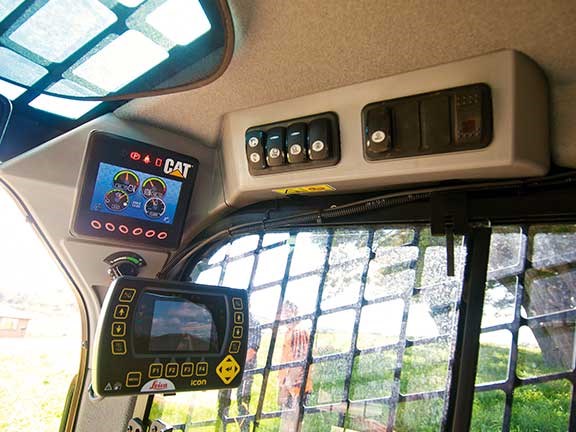 The cab is designed for maximum efficiency

Keen to test a new Cat 239D compact track loader, Josh Simpson heads to the outskirts of Auckland to jump on the controls of a machine working on one of the many housing subdivisions popping up all over New Zealand.

With a radial lift design promising impressive mid-lift reach and excellent digging performance, the Cat 239D compact track loader has been high on our list of must-review earthmovers.
We were recently put in touch with New Zealand contractor Scott Manderson, who is finding more of his work in and around the subdivisions that are taking over the rural countryside of northern Waikato.
Scotty (as he is more well-known) has recently replaced his 3000-hour, 2014 Caterpillar 247B multi-terrain loader with a new 239D.
Having a standard operating weight of 3306kg, the 239D is the smallest of Caterpillar's D-Series range of compact track loaders. There are four other models available that upsize in approximate 500kg increments to the largest Cat 289D that tips the scales at 4778kg.
On the day we meet, Scotty was in the process of tidying up a number of new house sites in Pokeno, and with wet weather delaying access, it was all go to keep the developers on schedule with their completion dates.
Walkaround
Scotty's latest machine has all the bells and whistles. It features an enclosed, sealed and pressurised cabin, fully suspended undercarriage, and low ground pressure tracks that are a must on some of the swampy wet ground that he sometimes works.
I see that there is a choice of track style available to suit different applications. I estimate that the weight of the machine would be a little heavier with the addition of a tilt-coupler (as I'll describe a bit further on), and Scotty has fitted external counterweights to re-distribute the extra weight.
Caterpillar's Intelligent Levelling system (ILEV) adds benefits such as slowing the downward motion of the bucket as it reaches its stops, pre-setting of work tool angles, and setting of digging angles.
The machine is driven by a Caterpillar C2.2 engine which pumps out 44kW or about 60hp. At 1500rpm, the four-cylinder engine delivers a peak torque of 183Nm.
In the cab
The pressurised one-piece cab must make a full work day pretty awesome no matter what the weather.
Caterpillar has tried to make the seating and operating configuration ergonomically ideal, and I am told that it does take a little while to become accustomed to the 'float' of integrated seat and controls coupled with Cat's Speed Sensitive Ride Control.
Caterpillar Industry Representative Ryan Crow tells us that Ride Control uses the lift cylinders as shock absorbers for the load, improving retention when travelling over rough ground.
"This is achieved through a hydraulic accumulator and is technology also found in our wheel loaders," he says.
 "The unique feature of our Ride Control is that it is speed sensitive. The operator sets the activation speed using the advanced display and ride control engages automatically above this speed and disengages below it.
"This makes ride control functionally useful as the operator can get maximum performance when lifting/digging at low speed without spongy loader arms and automatically activate ride control when travelling.
"Speed sensitive ride control is a technology exclusive to Caterpillar made possible by our unique speed sensors fitted onto the drive motor," Crow says.
Third-party add-ons
Scotty is a bloke who is very keen to work efficiently, so he's fitted the Cat 239D compact track loader with a few third-party add-ons: a Katipo tilt-coupler from New Zealand manufacturer Progressive Equipment, a GPS and a SharpGrade Leveller.
"To be honest, these items require a degree of investment, especially for a small operator such as me, but the money becomes inconsequential when you look at how efficient the total package becomes," Scotty says.
"I recently completed a four-unit site prep in half a day, where once upon a time something like that would have taken a couple of days. Obviously, this puts my business in a strong position."
On the job
After getting the run through from Scotty on what needed to be done on the job, it was my turn to jump on the sticks and find out if the Cat 239D would meet the expectations I had conjured up in my mind.
Metal grated steps (like those you'd see on a truck) assist you to step inside the machine instead of the quick-to-wear-out 'glued-on sandpaper' you find on some other machines.
The first thing you notice inside the cab is the aforementioned air-ride suspended seat linked to the joysticks so they move in sync.
"It's amazing," says Scotty. "I had a bit of motion sickness when I first jumped on the machine but that quickly went, and I wouldn't be without it now. I get out of the machine at the end of a 12-hour day and feel like I've hardly worked at all." 
Closing the door and turning up the revs, I instantly notice how quiet it is in the cab and even hear the muffled sound of a text message come through on the phone in my pocket.
The day's task was to spread a pile of damp and compacted topsoil between two houses nearing completion. The contour of the land was a perfect situation to test out the tilt coupler linked up to the roll-toggle controls on the joysticks.
With a simple flick of a toggle, the bucket smoothly tilted to the right (or left if required), allowing me to get a full bucket from the stockpile while simultaneously reinstating the ground back to its existing level.
Safely reversing the 239D was primarily assisted by the large rear-view mirror and reversing camera, which goes a long way to reducing back and neck strain at the end of the day.
Tracking the machine down behind the house on a decline was smooth, and I'm sure this is partly assisted by the additional counterweights Scotty had added.
As I got out of the machine, I spied a small offcut of drainage pipe zip-tied to the floor below the seat.
"Oh, that's my bottle holder," Scotty chuckled. "I'm not too sure what the lads in the US drink, but you can only fit a small energy drink-sized can in the factory cup holder."
This kind of feedback is good, as it helps machinery manufacturers to tweak future models. 
Subscribe to our newsletter
Sign up to receive the Trade Earthmovers e-newsletter, digital magazine and other offers we choose to share with you straight to your inbox
You can also follow our updates by liking us on Facebook. 

Loaders For Hire | Dozers For Hire | Excavators For Hire | Forklifts For Hire | Machinery Attachments For Hire