Our favourite Cat machines
---
What are the best Cat machines? Here are some of the superb Cat machines released over the years.
Caterpillar machines are ubiquitous on jobsites across the country. From large and small excavators to graders to trucks to diesel generators, Cat equipment is a favourite of the construction, mining and infrastructure industries. Here are some of our favourite Cat machines.
Our favourite Cat machines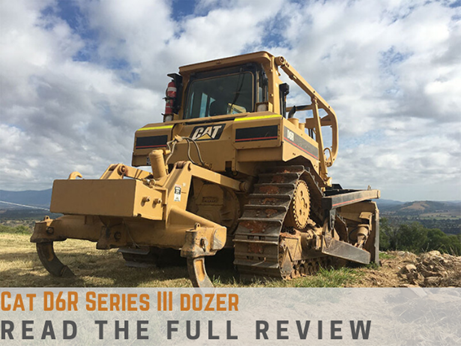 The Cat D6R Series III dozer is a modern, reliable brush clearer.
"The D6 is a well-balanced machine and perfectly suited to a contractor," reviewer Ron Horner says.
"The Cat runs a tried and true 8.8-litre Cat C9 ACERT turbo-diesel engine, developing a healthy 159kW (213hp) and has a 450-litre fuel tank and a 51.5-litre hydraulic tank."
"The D6R's major components are modular in design and most can be removed without disturbing or removing others. The D6R also has the inbuilt serviceability of the flexible Caterpillar Monitoring System which can be upgraded as technology changes and new electronics and programs become available."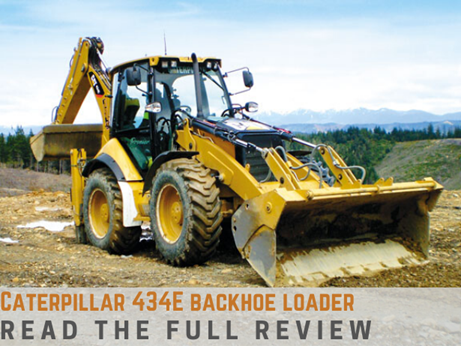 The Caterpillar 434E backhoe loader is easy to operate and manoeuvre, and has plenty of speed, power and stability.
"A very versatile machine, the 434E features powerful four wheel steering, great pace and the telescopic dipper arm has been fitted with a Doherty Tilt Hitch with four buckets," our reviewer Johnny Clark says.
"Nice big steps and well positioned grab rails make the cab very accessible. The comfortable operating seat is located in front of a multi position steering wheel which can be altered at the press of a pedal. On the left side of the wheel is a forward/reverse lever with a twist grip for the gear shift and an auto mode option, offering five forward and three reverse gears. On the right side of the steering wheel there is a switch to choose between three different steering modes; front wheel, crab steer and four wheel steering."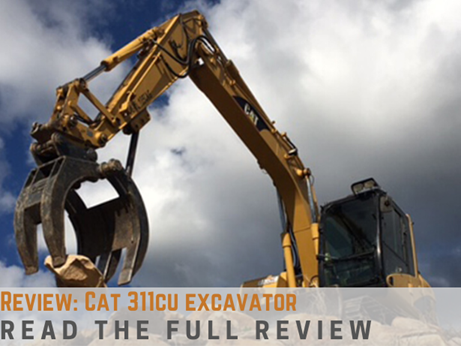 "First impressions are that, in my opinion, Cat got this one pretty well spot on for its day. Overall presentation of the 10,000-hour machine is pretty good considering its working conditions endured over the last five or so years," reviewer Ron Horner says.
"Cat is running the turbo-charged 3064T, four-cylinder engine pushing out about 80hp (60kW) and 260ci or 4.3-litre. Entrance to the engine bay is via the top lift engine cover, where you find the access to the engine suitable enough for daily maintenance but can be a bit of a pain if you drop a spanner in the hole. Inverted oil filter, fuel filter, dip stick, belts for tensioning, radiator and engine cover are all easily accessible from the point."
"This machine has multiple attachments that comprise hydraulic rock breaker, spreader bar, five buckets including hydraulic tilt, ripper and log grab, which ensures the Cat can take on several types of project and be perfectly suited and purpose-built for the region."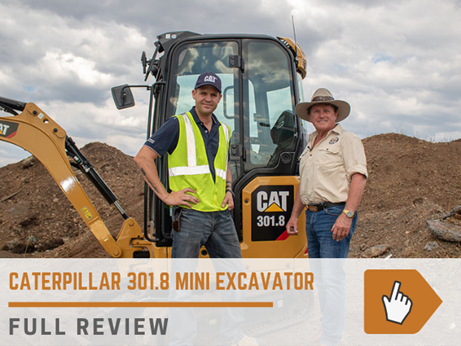 Caterpillar was on the road recently, showing off its range of Next Generation Mini Excavators.
In a bold move, Hastings Deering (the Qld Caterpillar distributors) decided to take a fleet of Next Gen mini diggers to the public and held Field Days in Bundaberg, North Brisbane, Gold Coast, Sunshine Coast and Toowoomba. We sent Ron Horner along for a look.
"There is a reason we chose the 301.8 Next Gen digger to have a crack at – it's air conditioned and comes complete with an enclosed rollover protection system (ROPS) cabin, which I found brilliant," Ron says.
"For a machine of such a small size it comfortably accommodated my frame and Cat has created a practical, efficient and technically advanced digger which will undoubtedly have a lot of the other competitors worried."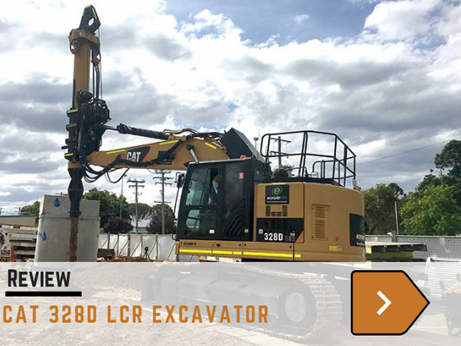 The Cat 328D LCR weighs in at about the 33-tonne mark and runs the ever-so-efficient Cat C7 Acert 204hp (152kw) turbo-diesel engine. An ECM (electronic control module) acts as the brains of the engine's control system and responds quickly to operating variables to maximise engine efficiency.
Fully integrated sensors in the engine's fuel, air, coolant and exhaust systems are stored by the ECM and relay information on conditions such as RPM, fuel consumption and diagnostics.
To keep up with the day's long running you have a 400-litre fuel tank with 290 litres of hydraulic oil to ensure the hydraulic attachments have plenty of lubricant in reserve to keep temperatures down.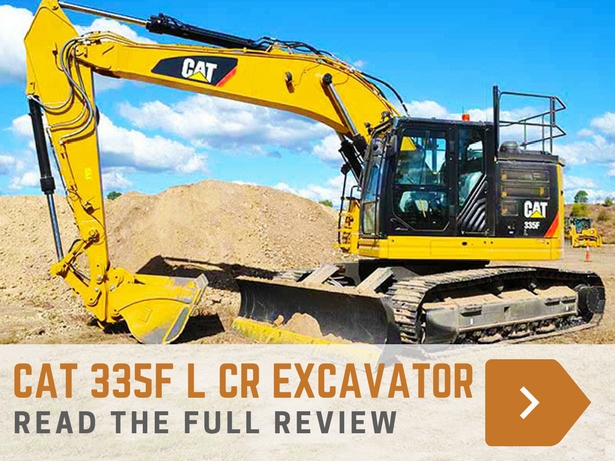 The Cat 335F L CR is a compact radius excavator made for heavy work on congested job sites. It's a 37-tonne earthmover — and it has a very decent blade that makes a tremendous difference on-site. Indeed, just about every mini excavator has one but very few large excavator models have taken up the challenge.
The Cat 335F LCR (CR stands for Compact Radius, L for Long undercarriage) has a very spacious cabin with a large display monitor (that's easy to use). Noise levels are low and the machine offers easy handling. It's also Tier 4-compliant.
Hydraulics are powerful and overall operation is smooth, the design drawing inspiration from the Cat bulldozer range. While an operator will need to pay close attention to the position of the blade, the Cat 335F LCR compact radius excavator stands in a class of its own.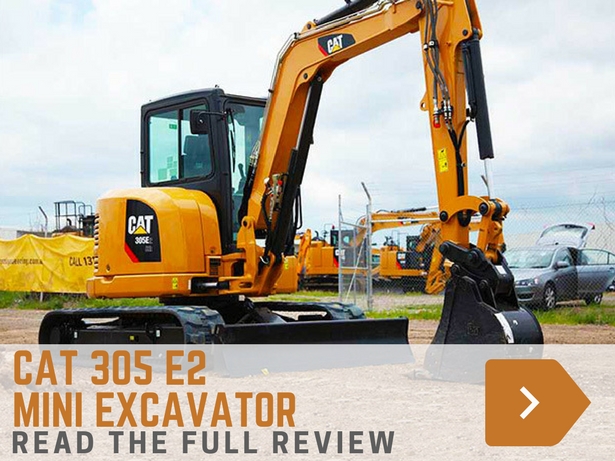 Cat excavators might not look like they've changed much over the years, but they're packed with innovation.
The 5.1-tonne Cat 305E2 compact radius excavator is a sturdy machine. The body, rear engine door, side hydraulic system and radiator cover are all constructed from steel.
With 200-degree bucket rotation it's a stable and smooth excavator that cuts through dirt and throws it around with ease. As you would expect from Caterpillar, Cat mini excavators are available with a dazzling array of buckets and attachments.
Seasoned operators will appreciate the absence of foot pedals, the longer bucket stroke (for easier wall cleaning and truck loading), and the new COMPASS control panel. This last one is system designed specifically for mini excavators. Even better, the Cat 305E2 mini excavator comes with a passcode-activated security system.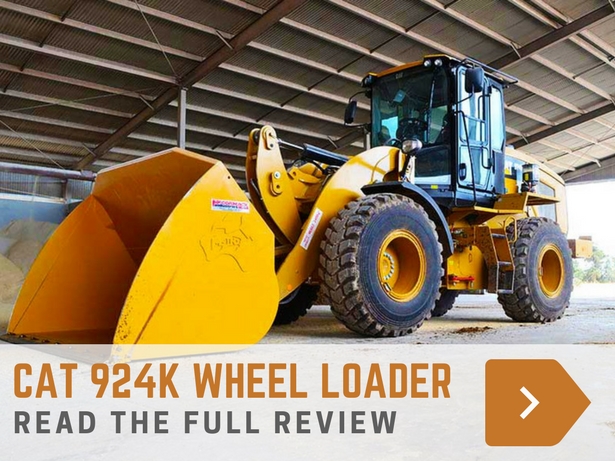 The Cat 924K is a versatile wheel loader that sits at close to 13 tonnes. Although a Cat wheel loader is a machine that would traditionally be found on a worksite like a quarry, the example shown here operates on a bulk cattle feed lot.
This model had an Australian-designed and locally-manufactured 3-cubic-metre lightweight bucket from McCormack Industries. This allows it to efficiently pick up 2 tonnes with a quick release bucket.
A 140hp (105kW) Cat engine drives the Cat 924K wheel loader. Coupled to the hydrostatic drive, handling is effortless and smooth. All side covers lift in an upward motion, allowing for good access for the operator or fitter to complete those compulsory daily checks and servicing.
The Cat 924K wheel loader is an efficient and reliable machine with no mechanical or technical issues identified on this model after the first 100 hours of operation.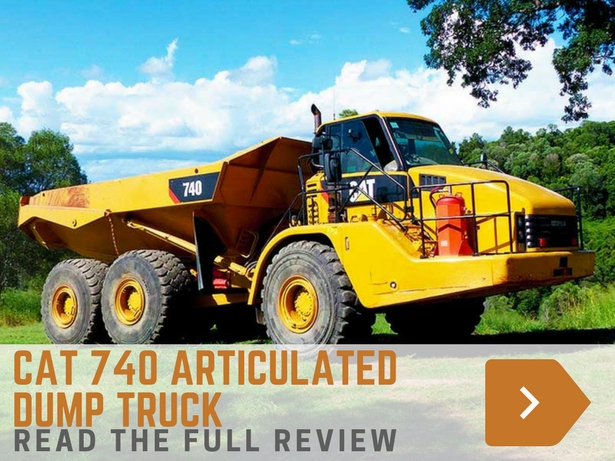 The Caterpillar 740 articulated dump truck (ADT) is a well-made workhorse capable of moving mountain of material over a long distance for an economical price at speed.
Caterpillar's team of engineers forayed into the manufacturing of ADTs back in the 1980s and the resulting Caterpillar 740 articulated dump truck was one of the early models to arrive in Australia.
The Cat 740 ADT is at the top of its class. It is one of the most popular articulated dump truck on the market, is the most sought after size and model of its range, and can move all types of materials over long distances in most types of terrain.
It hauls vegetation, tree stumps, rocks and just anything else, typically on rough and unfinished roads. After 9000 hours of use, this example continues to happily travel at 55kmh with a payload of 23 cubic metres, or 38 tonnes of material.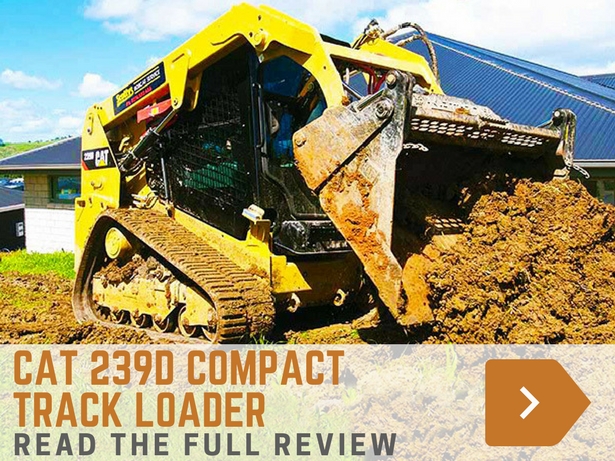 The Cat 239D compact track loader is a machine with all the bells and whistles. It features an enclosed, sealed and pressurised cabin; fully suspended undercarriage; and low ground pressure tracks.
Its radial lift design delivers impressive mid-lift reach and excellent digging performance, with power coming from a Caterpillar C2.2 engine, pumping out 44kW or about 60hp.
The air-ride suspended seat is a stand-out feature. Linked to the joysticks so they move in sync, it takes a little bit of getting used to. However, it massively improves operator comfort, and a 12-hour day in the Cat 239D doesn't feel like a day inside the cab of some other machines.
With a standard operating weight of 3306kg, the Cat 239D compact track loader is the smallest of in the Caterpillar D-Series. Four other models are available that upsize in approximate 500kg increments, the largest being the Cat 289D at 4778kg.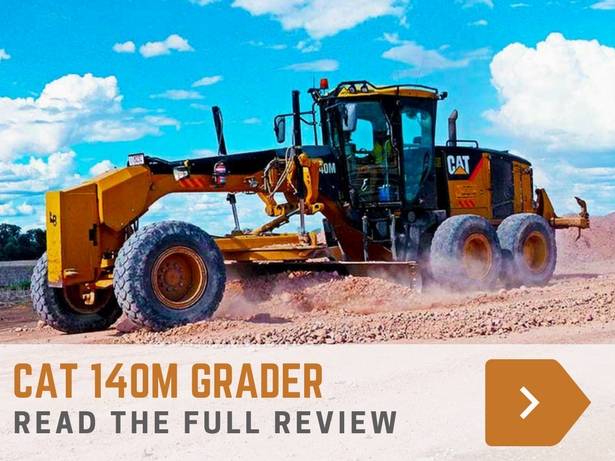 The Caterpillar 140M grader saw the beginning of the new era for Cat graders. With the Cat 140M came huge technological improvements in safety, production, operator comfort, ergonomic design, fuel efficiency and vision. This example here, with a mere 7000 hours on the clock, is a case in point.
It is powered by the Cat C7 ACERT turbo-diesel engine, pushing out 136kW or 183hp. The entire machine is a combination of smooth controls, operator friendliness, good vision and heaps of power. Indeed, a standout feature is the cab, with its all-glass surrounds and unimpeded vision.
The Caterpillar 140M grader weighs about 19 tonnes. It has a 412-litre fuel tank, an-easy-to-maintain 12-inch blade, and eight forward (47km/h) and six reverse (37km/h) direct-drive PowerShift. Its turning radius is 7.6m.
Subscribe to our newsletter
Sign up to receive the Trade Earthmovers e-newsletter, digital magazine and other offers we choose to share with you straight to your inbox
You can also follow our updates by liking us on Facebook. 

Loaders For Hire | Dozers For Hire | Excavators For Hire | Forklifts For Hire | Machinery Attachments For Hire